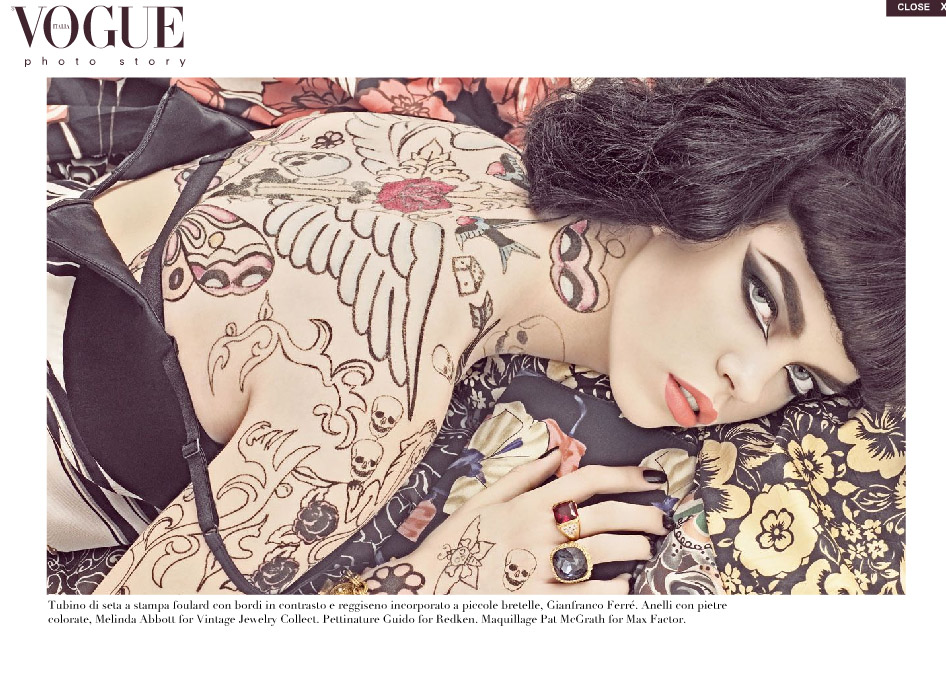 This photo is from the  December issue of Italian Vogue. I found it at the very first fashion blog I ever came across, Fashionologie. This picture makes me want to pile on some eye make-up and get a bunch of new tattoos.
I've been thinking of a tattoo that means or signifies 'warrior.' I think it might give me strength.
But on the subject of tattoos, here's some a advice: Never get a tattoo in Chinese characters unless you can read Chinese. Here is a whole blog about tattoos that don't translate to the intended statement. Ha ha! Serves 'em right, doesn't it?