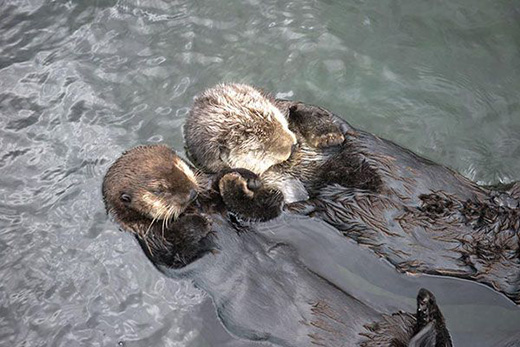 There are now an increasing number of stances you can take about being forced to stay home. The stances may be infinite for all I know, but let's review the ones getting the most play.
There's the Gratitude stance, which I personally find horrifying. This one is popular on Instagram, often with a stupid Buddhist-style image of a sunset and a silhouette of someone doing a yoga pose. It's a sanctimonious sermon on how this pandemic can teach us to use the planet more gently, how we now have the opportunity to rethink our selfish ways, blah blah blah. It's an awful slap in the face to anyone who is actually suffering. I refuse to be grateful for a pandemic. Fuck that idea and the horse it rode in on.
Then there's the Scolding stance, another dreadful position that tries to make you feel bad for spending hours watching Netflix or staring at your phone. This one blames you for losing touch with your Inner Life and your creativity. What's wrong with you! it gripes, You brainwashed consumer! Have you lost the ability to sit in a room and just be present? Please. As if.
Then there's the Silver Lining stance. This is the one where you finally have the time to learn a new language, to read War and Peace, to finish that screenplay, to rearrange your living room, try out new recipes and to host zany get-togethers with your girlfriends on Zoom. It's fun being home with free time! Let's get busy!
There is also the Existential stance, and that's the one I've chose for now, although it's more accurate to say it's chosen me. This is the one where you face down your dread, the continual dread of being alive but close to death. It's the one where you realize your existence can be reduced to almost nothing, just eating and sleeping with some time-wasting stuff in between. You wonder why you bought all those clothes, all those stupid eye pencils and shoes and trinkets. Life is only about having someone to talk to, to hold you, and a decent bed to crawl into. Life is about waiting for something to happen but hoping it won't be something awful or unbearable.
However, the last couple of weeks have brought some unexpectedly wonderful moments. I watched Jeopardy for the first time in probably twenty years, and one of the categories was "Otters." I forgot the question, but it led to the revelation that otters hold hands while they sleep. This is the most adorable thing I've ever heard, and sure enough when I googled it, I found loads of pictures. I'm so glad to have discovered this, I can't overstate the joy it has given me.
Also, in the same episode of Jeopardy, I was able to shout out a few questions before anyone hit the buzzer, a momentous burst of feeling intelligent that I haven't experienced in ages. It reminded me of my mother, dying of cancer and watching Jeopardy in bed, crying out the word "Loyola!" in a weak but authoritative voice, and being correct.
As time passes, my stance may change. I wonder if I'm the only one who is mentally writing a will? In California, a handwritten will with your signature is legal and binding. I've already promised my tiger claw jewelry to my friend Marya and my footwear will go to Simone. Anyone want anything else? Now's the time to speak up!