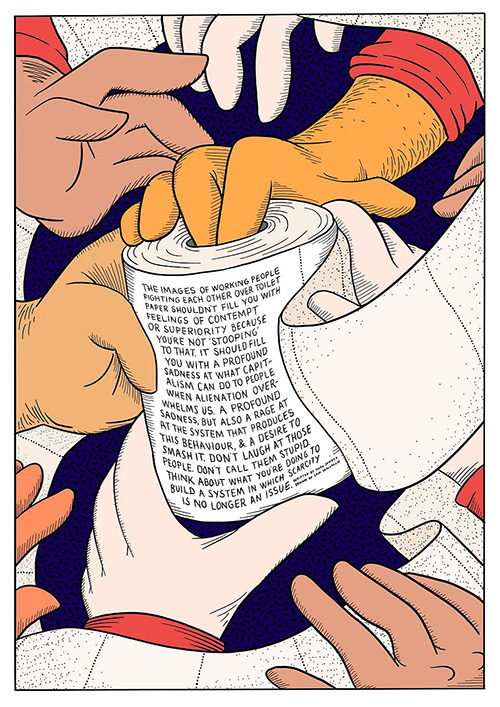 Now is the time to be grateful for your friends, even though they won't come over. If you don't have friends, now is the time to regret being such a cunt.
Now is the time to refuse to call anything "the new normal." Nothing is normal any more. Don't pretend it's normal and don't adapt to it if it isn't.
Now is the time to stop fixating on toilet paper. Think of people in India who never had toilet paper. Think of the girls in third world countries who don't have sanitary pads or tampons!
Now is the time to stay away from Twitter, where no one can do a single thing without incurring the wrath of a billion lunatics looking for the scapegoat du jour. That way madness lies, or you know, The New Madness.
Now is the time to avoid lists of fun things to do at home. You aren't at summer camp. You're under house arrest! Admit it!
Now is the time to be the person you wanted to be, instead of the person you are. Be the better person. Pretend to care about your neighbors and ask them what you can pick up for them when you go out to stand in line for water and Tylenol. Call or text everyone to ask if they need help with anything.
Now is the time to retain your sense of humor! Shit is still funny! I'm trying to prank an entity that invited me to attend a fake Women's Summit in my city. Keep your fingers crossed that they take my bait!
Now is the time to experiment with make up. No one knows that in real life, you don't wear blue lipstick. So now you can!
When everything is forbidden, you are free from the old rules!
That's all I have for now, comrades. Let me know what's on your minds.
~
*cartoon by Sam Wallman and Miroslav Sandev