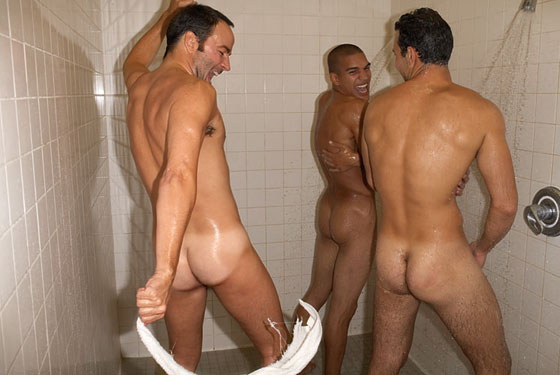 Tom Ford has generously given us a look at his naked body in Out Magazine, and I just can't get over his butt. It is simply pristine! He is 45 years old, and yet, look. How does Tom maintain his impeccable butt?
Does he wax it? Is it microdermabrasion? Thermage? Fraxel? Photoshop?
Here is a quote from the interview about the shower image:
"I complimented their cocks in the shower," […] "I told one guy, 'Your cock is really good; mine is usually bigger than this,' and he said, 'Oh, it's just the water–go stand under the shower.'" […] "If you behave that way and you respect people, I think they get it," […] "They sense from me that I'm not going to give one of them a blow job. I just don't do that."
I love Tom Ford. What a gentleman! I remember when he was "Bisexual," that's how long I've loved him. His new perfume is horrible, but his Gucci years were magic.
What does Tom Ford mean to you?