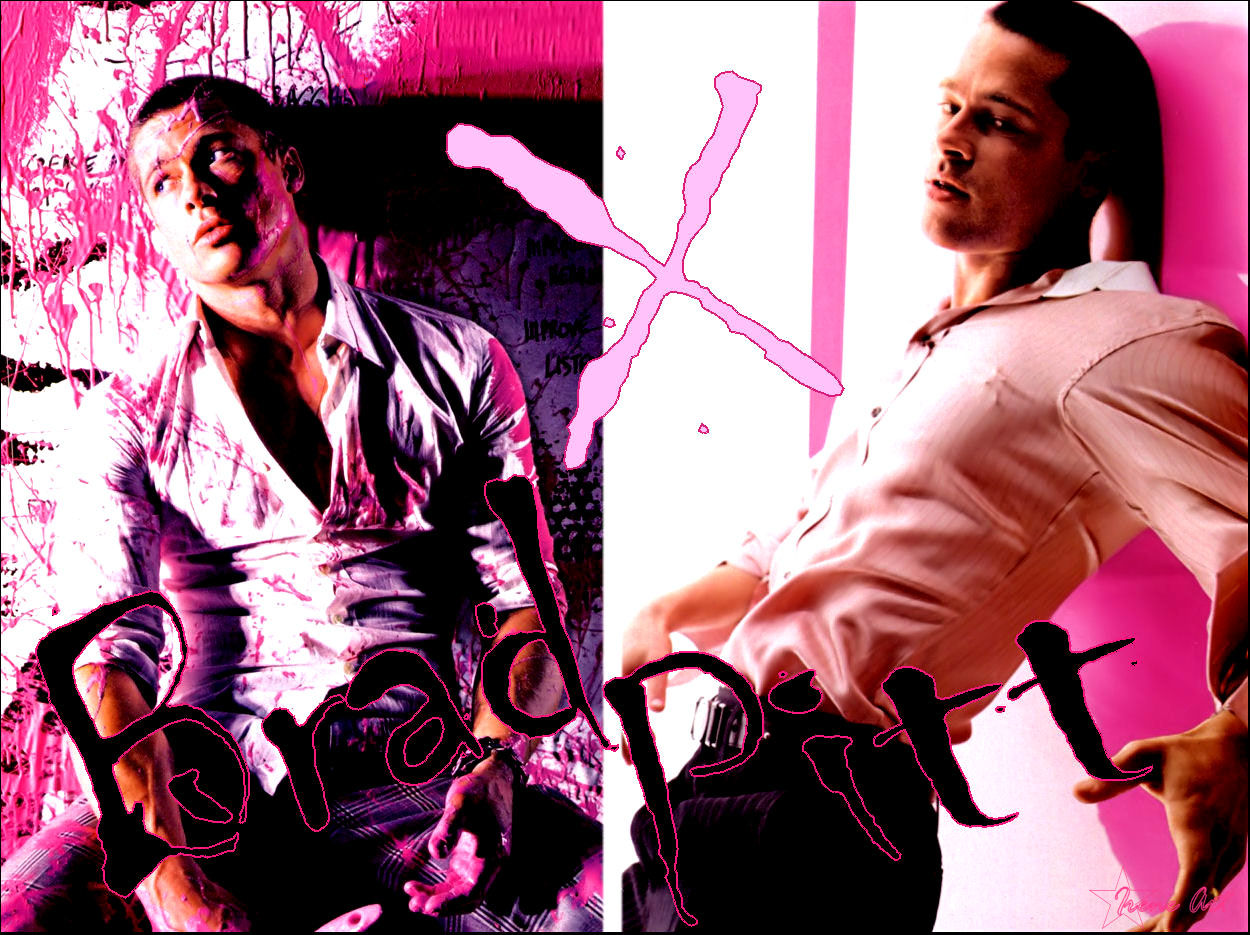 While I'm eagerly awaiting tonight's Larry King show, and his exclusive interview with Brad Pitt, I'd like to challenge anyone to read the following excerpt from the website of Brad's new building project in New Orleans. Its inaugural event is called The Pink Project.
[Brad] perceived the visual potency of pink houses as a metaphor. Working together with GRAFT, the idea was born to merge film and architecture into an installation that would bring immediate global attention to a pervasive local issue. The scenes within the assembly create emotive storyboards containing perspectives rich with history and memories. Like a tangram puzzle, the components of each house lay haphazard at the installation's commencement. It is only through monetary donations that these pink placeholders will become reassembled, registering the effects of a collective consciousness, ultimately enabling the construction of 150 real homes.

Pink generates an armature robust enough to enable the outpouring of individuals into a collective effort striving for positive change. Reversing the diaspora and bringing people home.
What the fuck?!   Where did they find the person who could write this text without dying of embarrassment? 'Robust armature' and 'tangram puzzle?'   I thought that 'Pink' evoked old-fashion porn or Barbie dolls or breast cancer. But no, it's a metaphor for bla bla bla diaspora!
Not long ago, a friend of mine offered this opinion of Brad Pitt: "One day he'll wake up and go, 'Oh no, I've just wasted ten years with a cocktail waitress and a bunch of kids!'  
That's what I call an emotive storyboard.