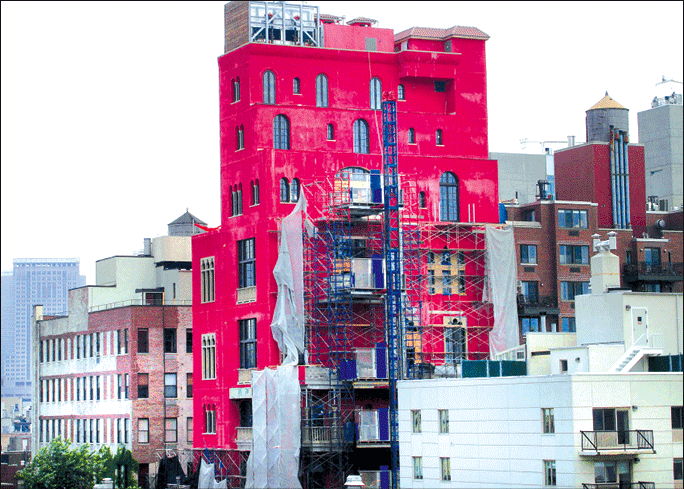 Julian Schnabel seems like my kind of guy. I don't know much about him, but his work has been described as 'confrontational.' He bought a three story apartment building in Greenwich Village and then added eleven stories, after a protest by local residents failed to thwart his plans. Now he has painted it pink, either to punish the neighborhood or because, I don't know, I forgot what the other reason would be.
I also like Schnabel's current wife, Olatz, who has opened a swanky shop that sells bed sheets. I like this 'Antonia' style, which is priced to sell, at $1,000 for a king-size sheet.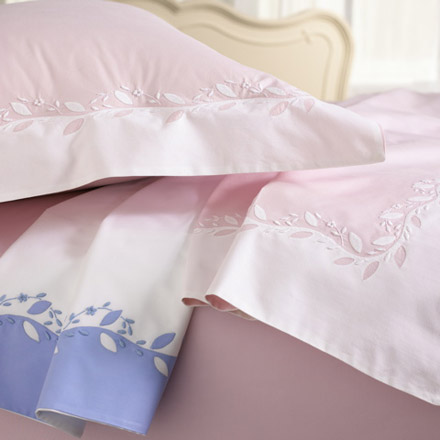 Finally, I like that the Schnabels have named their twin sons Olmo and Cy.