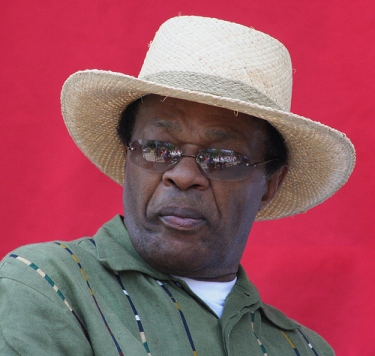 Washington Post classical music critic Tim Page has been put on leave after sending an irate email to DC council member Marion Barry. Remember when Barry was Mayor, until he was arrested and convicted for possession of cocaine?
Tim Page was sick of receiving email from Barry's staff and sent this response:
Must we hear about it every time this Crack Addict attempts to rehabilitate himself with some new – and typically half-witted – political grandstanding? I'd be grateful if you would take me off your mailing list. I cannot think of anything the useless Marion Barry could do that would interest me in the slightest, up to and including overdose. Sincerely, Tim Page.
Awesome, right? Well, that stupid Crackhead Marion Barry has demanded that the Post fire Tim page. Here is Barry's position:
Barry said in an interview that he was "outraged" and "incredulous" at the "despicable" e-mail, "particularly coming from a reporter at a reputable newspaper like The Washington Post, not a rag." He said the note amounted to "character assassination" at a time when "around the nation, it's almost open season on black people."
Whoa! Can you believe that Crack Addict played the Race Card?!
Meanwhile, Mr. Page, who recently wrote a wonderful piece in the New Yorker about growing up with Asperger's Syndrome, has only grown in stature as far as I'm concerned.
I think it's a shame that you can't even call a spade a spade. Tim Page has issued an apology  and I would like to issue an apology to him:
Dear Mr Page, Sorry that you worked for a bunch of spineless  hacks and morons. Please run for President. Yours admiringly, Sister Wolf.