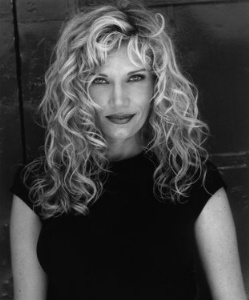 Here's what really bothers me about the Phil Spector case. A friend of Lana Clarkson saw her shopping at Norstrom in the Grove (a trendy L.A. outdoor mall) on the day she was murdered. Lana was shopping for shoes, because she said her new job required her to be on her feet all night. She was looking for something comfortable.
What a fucking world. You go to Nordstrom for shoes and you end up with your head blown off. The defense would like to establish that Lana Clarkson was 'depressed', which accounts for her 'suicide.' Anybody anywhere could tell you that (1) if you're suicidal, you don't buy shoes. And (2) When you buy shoes from Nordstrom, you are not only desirous of life, but you absolutely don't want those shoes to be splattered with your brains at the end of an evening.
The lesson to learn from this crime is simple: Never go home with a pint-sized psychotic drunk, even if he lives in a castle.
Poor Lana. I will think of her whenever I go to Nordstrom. Maybe there's a good one in Heaven, like the New Nordstrom in Topanga Plaza, which has its own Chanel Boutique.
Rest in Peace, Lana. One day I hope to meet you, in the cosmetics department.