I realized the other day that nearly all my thoughts fall into two categories: 'I hate' and 'I want.'
With that in mind, I'm going to focus more on stuff I want, in order to balance all the hatred. (As if I could!)
I want this  outfit by Yohji Yamamoto. I want the ruffled dress, the leather jacket, the tulle gloves and the funny hat. Click on these photos and you'll see why.
I also want these peep-toe boots by Givenchy. I love them. I wouldn't be able to walk in them, but who cares.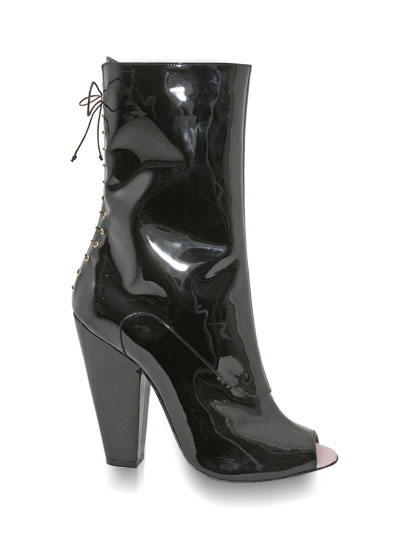 I really want these red shoes by Lanvin. Everyone should have a pair of these shoes, which will never go out of style.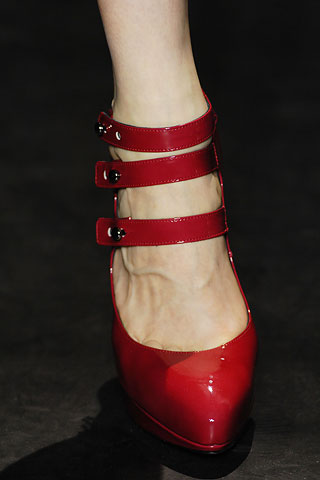 If you like to look at beautiful fashion you can't afford, you can't do better than Louisa Via Roma, a  fantastic website.