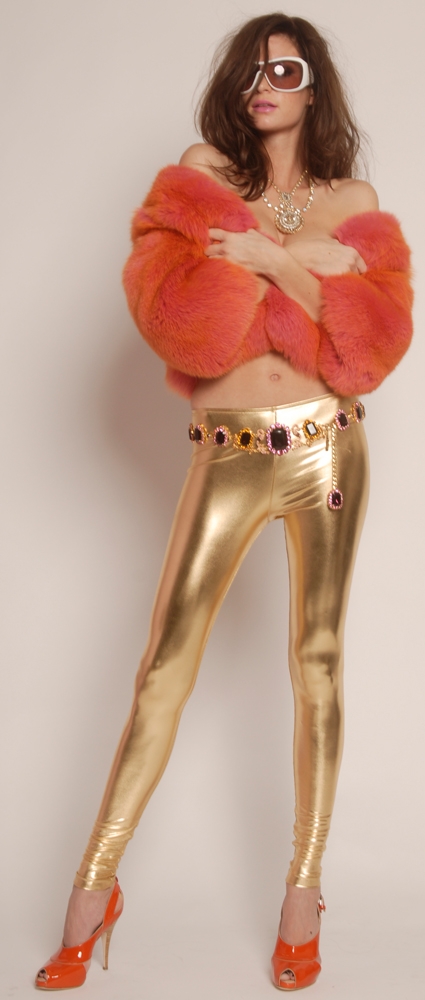 Do you want to look like a prostitute? Are you a guy whose style icon is Kid Rock or Vince Neil? Would you like your kids to wear more sequins and skull-themed hoodies? Electric Ladyland may be the answer to all your dreams. I know it fills my need to see trampy models in  leopard-print mini-dresses and other garish  finery that says "Rock 'n Roll" to the discerning internet shopper.
Electric Ladyland is also a real store, owned by Penny Long and her son Ashley. They are pictured on the website, arms wrapped around each other, spookily mirroring each other's mop of bleached blond hair and ghetto fabulous aesthetic. Don't bother trying to copy their photos; they won't allow it!
I'm tempted to contact Kelly, the website's VIP Personal Shopper, for some fashion advice. I could ask her what color rhinestone-encrusted Kippys belt ($445) would work with my Thomas Wilde Tight Ass leggings ($575) or I could just ask where to  hook up with  Ashley, if he's not already taken, ahem, by his mom.
Please take a moment to visit the astonishing world of Electric Ladyland, where even Lindsay Lohan might be  stumped.