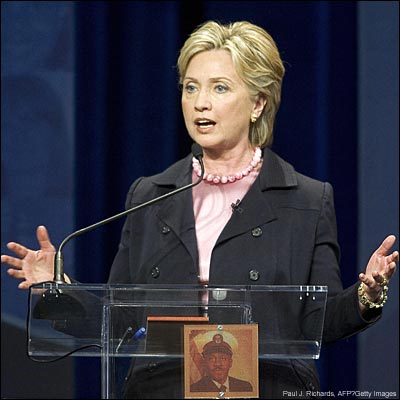 Hillary Clinton was finally asked, point blank, about rumors that she is a lesbian. Here's her answer:
"It's not true, but it is something I have no control over. People will say what they want to say."
Is that the best she could do?! She must have known that the question would be posed, sooner or later.
Wouldn't it have been a great opportunity to say something like "How sad that in the twenty-first century, forceful women are still being called 'lesbians,' like it's the ultimate insult!" Or even, "My sexuality is not up for discussion."
Hillary is such a disappointment to me. And she's probably a lesbian, too.