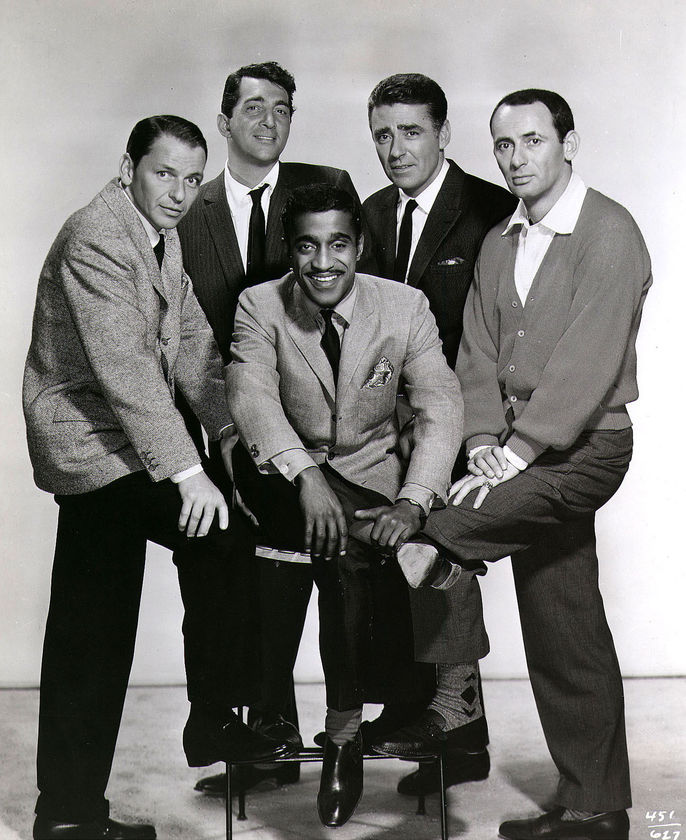 I've been waiting for Joey Bishop to die, not that I dislike him personally, but to mark the official end of the Rat Pack. Maybe now I can live, as Isabella Linton said to Heathcliff. Hy hatred of the Rat Pack has been well-documented, but I don't get much sympathy for the torment it has caused me. Be gone, Rat Pack! The hep party is finally over.
When a young friend looked over my shoulder at this picture of the Rat Pack,  he asked what Peter Lawford did. All I could think of was that he bothered Marilyn Monroe. Did he do anything else?
In other memory lapses, I was trying to recall the name of Benazir Bhutto's father and came up empty. My mother-in-law suggested Nehru, which made sense, because I remember him wearing a Nehru Jacket! Later, I asked my ex-husband, who answered Zia-ul-Haq. I was really impressed by this and gave him a high five. Now I know that the real answer is of course Zulfikar Ali Bhutto.