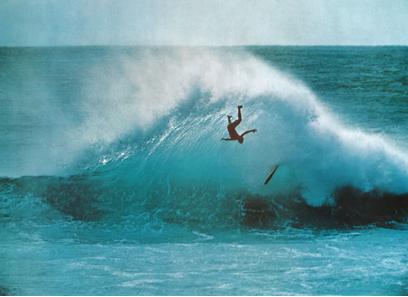 Is anything worse that the HBO series "John From Cincinnati?" Tonight is the season finale and with any luck, it will also be the end of the whole mess. I can hear it on in the other room, where the husband is watching it. He knows it's awful, but I believe that he keeps hoping it will somehow redeem itself. We loved "Deadwood," and it's hard to accept that the same writer could produce such abject garbage.
The executives at HBO must feel pretty stupid by now. Maybe David Milch, the series creator, is getting even with them for canceling Deadwood. Either that or his brain has fired its last coherent synapse. "John From Cincinnati" is beyond drivel. It's beyond shit. I don't even know what to call it!   I'll just try to be thankful that it's over.
I can hear the episode ending now, with a blast of Little Richard…"Rip it Up." God, yet another slight for Little Richard to complain about. If I never hear the name "Butchie" again or see the ravaged face of poor Rebecca De Mornay, it won't be a moment too soon.