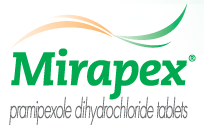 Restless Leg Syndrome is a fun disorder to begin with, but now it's even more fun. The hot new medication for RLS is a drug called Mirapex, which has a cute little TV commercial showing some legs that end up rested and content.
One of the noteworthy side effects to 'worry'  about is an increased compulsion for gambling or sexual activity.
I love this! It reminds me of those old cartoons  where someone tries to  use their finger  to plug a hole in a bulging dam.  Other holes start sprouting somewhere else. If you stop your legs from twitching, boom, you need to gamble or have sex. Nature is trying to tell you, Move it, Buddy! Either your leg or your ass, It doesn't really care.
I suggest keeping a bottle of Mirapex around, just in case you get caught engaging in some form of, ahem, behavior.