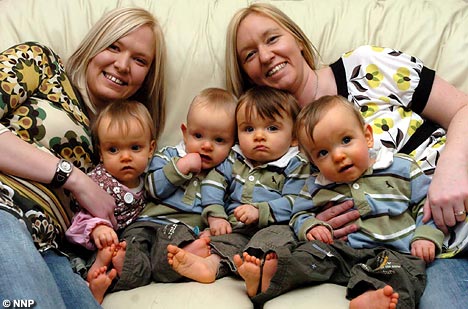 This is the kind of story I love. It is full of little unexpected gifts! Like the names of the two moms: Miss Miller and Miss Snee.
The quads are celebrating their first birthday, according to the Daily Mail, which also notes the following:
"The new Human Tissues and Embryos Bill will give both women in a lesbian relationship the legal right of parents when one of them gives birth."
"In those circumstances no man, such as the sperm donor, can be treated as a father so as to avoid a child having three legal parents."
Sounds okay to me. I think.