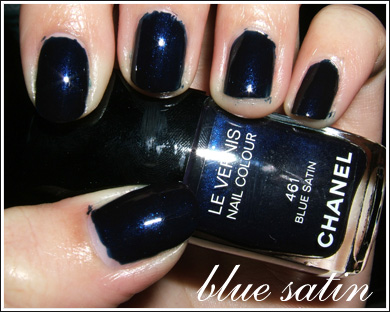 I'd been reading how this new spring nail color by Chanel was an absolute Must, destined to sell out before you could say "Fashion Victim."
So when I came upon a display case of it at a trendy Neiman Marcus spin-off called Cusp, I grabbed a bottle and felt the rush of triumph of a hopelessly brainwashed competitive shopper. I've got my Blue Satin, ha ha, the rest of you can wander around in the desert, looking for your bottle.
If only the formula wasn't so goopy, but that's Chanel for you: Crap. It's 19 bucks but some of the nice people at ebay are already selling it for $45.