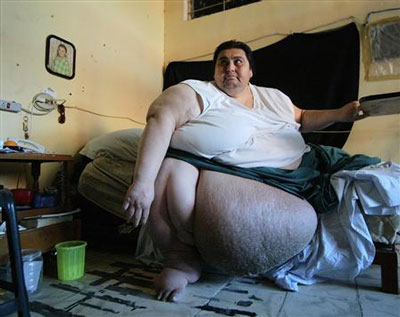 I was looking around the internets for a story I heard about a 900 pound woman who was removed from her house by a crane or something, to go to the hospital. I saw this on the TV news, which showed her little daughter being comforted.
I couldn't find much, but I did come across the "900 Club," which was pretty disturbing. I can't really tell if membership in this elite group is supposed to be an accomplishment; that's how it's presented.
I've also been upset by recent stories about the 1,200 pound man who has now lost   around 400 pounds and even has a girlfriend. This story  evokes a troubling array of feelings for me. Know what I mean?