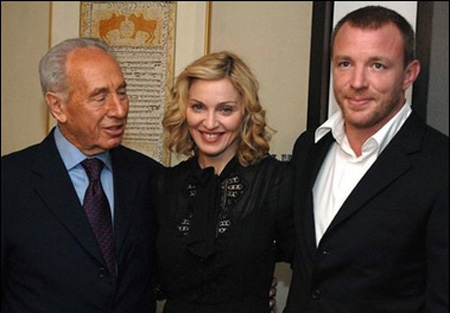 Israeli police and soldiers at checkpoints near the West Bank cities of Ramallah and Bethlehem turned away thousands of Palestinians trying to go to Jerusalem for the Friday prayers, witnesses said.
In Jerusalem, police erected roadblocks around the walled Old City, home to the Al Aqsa Mosque, one of Islam's three holiest sites, and to sites sacred to Jews and Christians. Hundreds of Israeli police were deployed throughout the area.
But thank goodness Madonna was able to secure a meeting with Israeli president Shimon Peres, who gave her a bible. I'm sure she can help bring peace to the Middle East. I like that she's beginning to look like Bette Davis, but I'm concerned that her husband might be some kind of pork product.