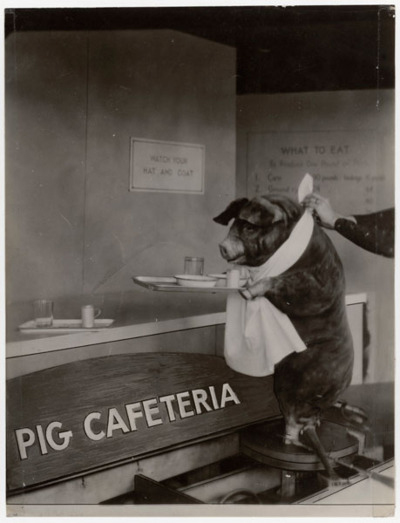 Relax, this isn't about Harvey Weinstein. I've already dealt with him here.
But since he's still the Outrage du Jour, I commented on a Facebook thread about him by saying, "Why don't these fat pigs just pay prostitutes instead of going around ruining people's lives?" It was a rhetorical question but someone came back at me with something like, "Why do you want sex-workers to be mistreated? And what does body size have to do with this?"
Jesus! I will leave it to you to evaluate the self-righteous absurdity of that response.
I now realize that I will never, ever, be able to keep up with progressives. This makes me sad. Have they just gone too far or is it an age thing? Maybe I'm too old to learn the new rules. I think I even call my mailman "the mailman" instead of "the mail-carrier."
I certainly think that Weinstein is a fat pig. So many predators and bullies are fat pigs! Here's a collage that Max made for me, for a post I wrote in 2009.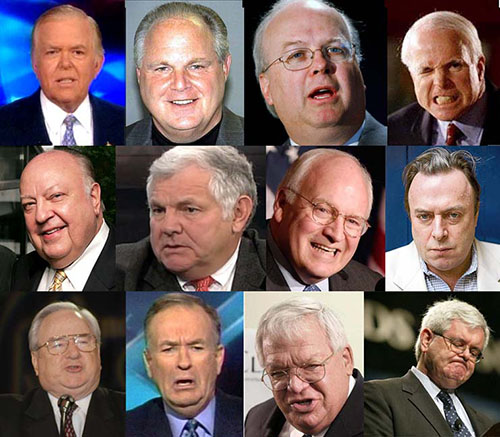 I don't see why we have to worry about fat-shaming our cultural villains, if they're fat. We need to have some leeway with language or we won't be able to speak at all. We old people especially have trouble with retrieving words and we shouldn't be penalized for calling prostitutes prostitutes, for example.
Words are still a joy for me, even though they are evaporating from my memory bank in huge quantities. Today, when Obama staffer Alyssa Mastromonaco called Donald Trump a deranged animal, I felt a spark of joy, literally. I could feel my neural synapses light up and go ping.
Good call! I thought. And later, back to Facebook, I couldn't stop laughing when a friend wrote:
My favorite pants right now are Eileen Fisher. Who even am I?
As long as I can still use and enjoy words, I will probably be able to put up with everything, including Harvey Weinstein. I'm just hoping we can quickly move on to the question of why that beautiful Marchesa woman married him, even if it's gold-digger shaming.