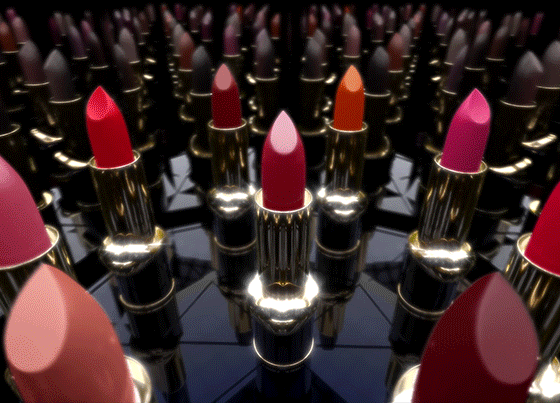 Cult objects of desire are always disappointing, with one exception.
Make-up artist Pat McGrath's lipsticks really are the most wonderful thing in the whole world (right after babies, of course!)
They are everything you ever hoped for in a lipstick, and more. The case is adorable and kind of stupid, with a nice heft and a good confirmatory click. The pigment is unbelievably rich. It glides on like silk underpants. I don't know, I made that part up. But it is definitely silky, smooth and light as a whisper. I can't write this kind of crap! What does "light as a whisper" mean? It feels light, okay? Here's a bunch of literary similes for "light as…"
It is so dope, you won't resent spending $38 for it. You will THANK IT for only costing $38. Tom Ford lipstick is $54, not that I would ever consider buying it. All his sickening fragrances smell like room-spray, as I'm sure you all know.
I got the MatteTrance color Elson, a deep blue red. If you don't like a matte formula, there are creamy colors too.
You can order online at Sephora or find it in real life at 'select' stores. You can also get it at Pat McGrath's website, where I borrowed this picture.*
*My husband said it looks just like my bathroom! What greater compliment can a woman ask for?