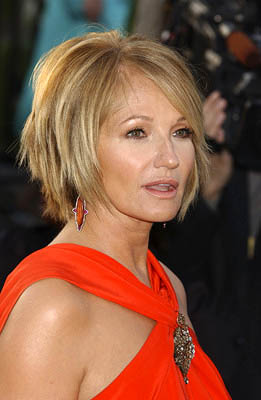 Ellen Barkin is never satisfied. First there was the jewelry, now this: Ellen is suing her ex-husband, Ron Perelman, for $3.4 million, saying that he promised the amount to her production company before their marriage broke up.
Even though Ellen has been awarded $40 million after a seven year marriage to Perelman, she says she is owed more. She insists he promised to give her company the money in eight payments, but hasn't given her a penny. Perelman's lawyer says he is still waiting for her 'production company' to start producing something.
Sounds fair to me, Ellen. If I were you, I'd be focusing on Perelman's hush-hush new relationship with Gina Gershon. I can't even figure out if this is trading up or down.