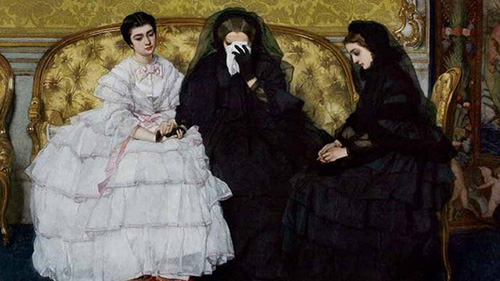 I was surprised to read a post on Instagram by an African American photographer who said he wasn't up to watching When They See Us, the new series about the Central Park Five. Even more surprising were the 250+ comments voicing the same feeling. In my simplistic thinking, the series would be a must-see event for black audiences.
Personally, I watched the first episode and could barely get through it. It was crushing. I felt guilty about giving up after one episode. I figured I owed African Americans at least that much, the witnessing of this horrible injustice. But I gave myself a pass, on the grounds that I can only take so much trauma before I break.
Now I see that, duh, it's a million times more traumatic for African Americans to re-experience this event, even though it's an important story. The Instagram commenters expressed a literal dread of more trauma. It was simply too painful and not worth it. Their hearts were already broken, many wrote. Parents said that it was too awful to imagine their own children suffering like the wrongly accused teenagers. Many had tried to watch but had found it too harrowing.
So here's what's been on my mind. TV is not just entertainment. It's a powerful agent of communication that can have long-lasting consequences. Like the nightly news or movies on the big screen, TV shows transmit messages into your brain. When you Netflix and Chill for hours and hours, you're inviting stuff into your brain. And the more well-acted and well-produced the input, the more intense are the effects.
But you never know what will fuck you up! I can watch hours of Charles Manson or Ted Bundy crap without getting upset. I can even watch Jim Jones footage without freaking out. Making I'm just used to those stories or maybe the body count is too high to make an impact. But I've seen a couple of true crime documentaries that will haunt me forever, or at least until I achieve full dementia.
For the last few weeks, I've been watching an Australian TV series about a chaotic but close-knit family called Offspring. I love it so much! It's a wonderfully written mix of drama and comedy, with great characters and endless plot twists. But I was shocked when a central character was abruptly killed in a fluke accident. Now, I'm a big baby, everyone knows, but even my husband was speechless. I kept saying, "This can't happen, maybe he'll come back."
I waited for him to open his eyes and be alive again but he was gone. It was "just TV" but in my brain and heart, I experienced a deep shock. It triggered my PTSD and my grief in a way I wasn't ready for. The next day, still thinking about it, I went back to bed in the middle of the day. I wanted that guy back. Why had they taken him away? I needed him back. It was about that guy and about Max. I couldn't feel the difference. I still can't. The character was a gentle young man with a darkness around him like a halo, a sweet face and a wounded boyishness. Max. Not Max but Max.
I skipped the funeral episode. Why would I put myself through it?
That's how you may regard When They See Us, or Holocaust movies, or even Trump interviews. If you're dreading it, don't put yourself through it. You are excused. You are not here to suffer for anyone's sins except your own.
Beware of your TV. It may know what you want, but only you know what you need.