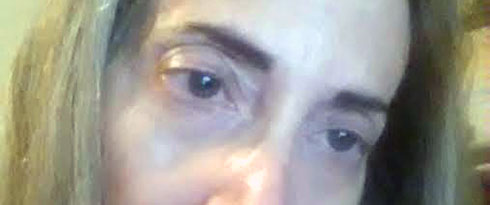 After decades of glasses and contact lenses, I got the news that I had cataracts.
Naturally I was horrified, imagining life as a blind old lady, stumbling around and crying out in a weak little bird squawk.
Instead, I learned that I could have the cataracts removed and replaced by tiny lenses that would improve my vision to nearly 20-20! Jesus Christ! Why don't people go around praying for cataracts?!? Without contact lenses, my vision was 20-700, meaning I couldn't see my own feet, let alone anything else.
I'm not brave about surgery, not at all. The word is fraught with dread and unpleasant flashbacks to past injuries. But the idea of seeing clearly was like discovering I could fly. I was eager to do it. Until the actual week of the first surgery. Then I freaked out.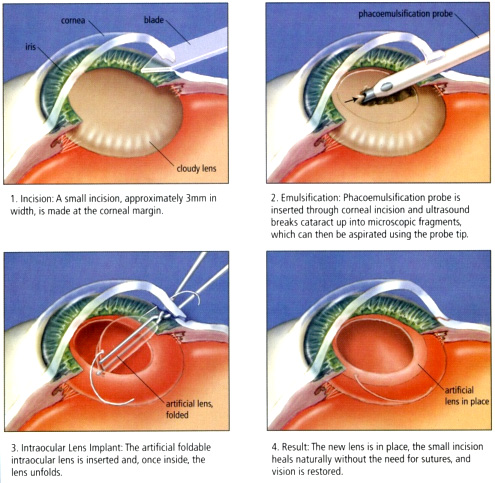 Want to hear about the surgery? Probably not, right? So skip this part. You go to the surgery place and they put you in a room until your boredom creates a kind of stupor. Then, they stick a needle in your arm for an IV. They put your hair in a cap and ask a bunch of questions. The nurses are all perky and happy to talk about nail polish and tattoos. So then you relax. Then they wheel you into the operating room and start the opiates.
You tell the anesthesiologist that you're not stoned enough. He says, "Well, this is as stoned as you're gonna get," in a bossy tone. But he holds your hand.
Then, they transfer you to another table and fit a thing over your eye that keeps it open.
You know what, I'll stop there, in case you're thinking of having eye surgery. I don't want you to worry about how disturbing it is.
But when it's all over, it's fantastic! They tell you how great it went and you go home with a bunch of eye drops, and in a few weeks, you go back to do the other eye.
Seeing is so incredible, I can't really describe it. When I leave the house, it's like I'm taking my eyes out to see the world. The detail! The colors! I had no idea how bright my own face is. It's magical.
When I wake up, I can see the clock! I can see all the ships in the harbor across the street, instead of just a big harbory blob.
I plan to take my eyes to LACMA. I also plan to wear a ton of eye make-up.
I should point out that this procedure isn't cheap. It's so costly, in fact, that I've decided I have to keep living for at lest two years, to offset the expense, sort of. Otherwise, my family will go, "After spending all that money?!?"
So if you were worrying about me, relax. Until 2019, anyway.