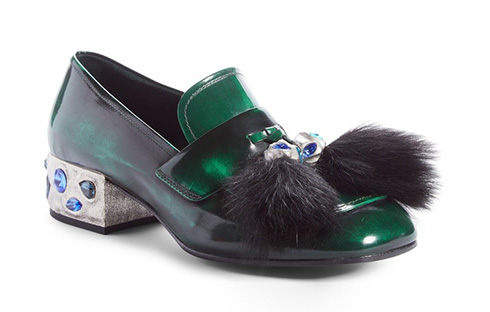 When I first saw these Prada loafers, I thought "Walrus!" Then, "Groucho Marx!" And finally, "Ew!"  What do you see??
From the rear, you can really appreciate the heel. Are they going for a Gaudi mosaic tribute or just a Disney princess thing?
A textured, silvery block heel encrusted with sparkling crystals in shades of blue brings a feminine update to a square-toed loafer finished with genuine shearling tassels.
Uh-oh. I would call this green, not shades of blue. Anyone?  Funnily enough, the whole thing looks different when it's coming straight at you.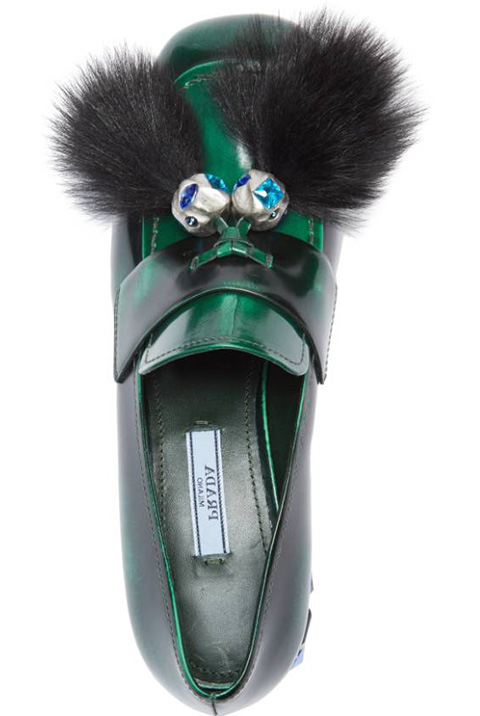 Now it's a smiling shoe making a funny face! Adorable. $1,100 
Remember, when the world is about to blow up or just fall apart, there is always footwear and denim to take the edge off.