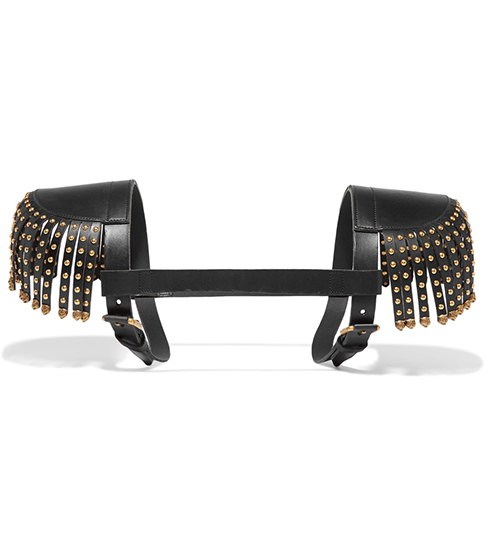 Gucci is betting that we're all idiots, and good for them. Here's net-a-porter gushing over this special contraption:
Sometimes you spot something on the runway that you just have to have, regardless of how impractical it may seem – cue Gucci's black leather harness. Part of Alessandro Michele's Spring '17 collection, this Italian-made accessory is decorated with rows of gold studs at the fringed shoulders. Adjust the buckles to find your most comfortable fit.
Hahaha! "No matter how impractical."
Who among us does not want to spend $2,500 to masquerade as a horse?
You know what, fuck it. It speaks for itself. Wear it like this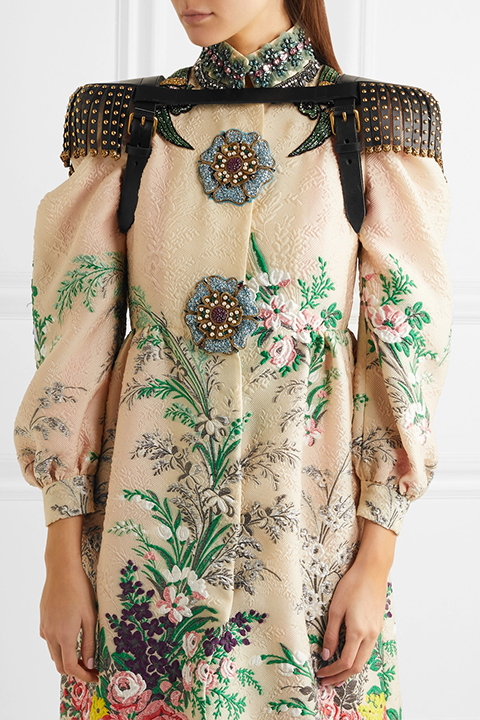 or you could wear it as you prance around a track.
Maybe Gucci's creative director finally saw "Secretary"? Is it an S&M thing or a slavery fetish? Do you like the part about "finding your most comfortable fit?" Is it code for DON'T BUY THIS, ARE YOU CRAZY?
Here's the best part – it's 'low in stock.'