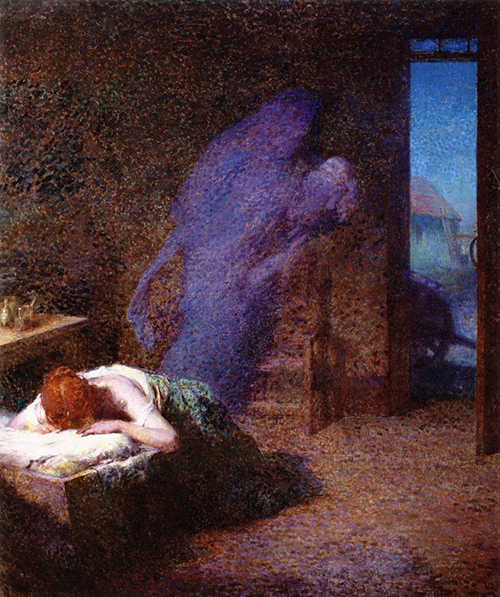 Maybe if you aren't American, 2017 was about something other than Donald Trump. I can barely imagine that. Here in the US, we wake up every morning in a state of dread. What did he do now? Who has he insulted? What inch of progress has he dragged back by a yard?
Some of you are able to go about your day without watching the news, and I envy you. I know I could wait until evening to find out the latest breach of decency but I want to get my hit asap, while it's still fresh. I want to see the modulated horror on the pundits' faces. I want to see them try to contain their disgust. I like knowing that I'm not alone in this.
My personal life seems inconsequential, and it literally is, more and more. I have lost friends to distance or apathy or Because cunt. My community is a long way from where I used to live, and I've stopped driving. I feel like a shut-in even though I do get out occasionally. I'm not expecting anything to happen, like a new job or relationship or project or vacation. I'm just coasting.
I'm trying to learn how to stop ruminating about the same old shit. Walking backwards is supposed to help. I'm taking probiotics and calcium when I can remember them. But in general, I don't feel present in my own life.
Politics is another matter.
The Trump situation is an all-consuming and immediate vortex of fear and rage. Why can't anyone make it stop? Why has the Republican party gone crazy en masse? Why aren't they terrified of that fucker destroying the world in a crazed nuclear strike, just to distract us from his Russian business ties? Why do we have to go around embarrassed by his blustering stupidity and childish outbursts? Why do we have to see that fucking hair????
In 2018, I hope to march against my government to show solidarity with sane people. I think that's my only plan.
Last week I had a three-hour phone conversation with a dear friend who told me that meditation would cure my depression. We both grew frustrated but we kept at it. He insisted that his depressed friends had found relief through meditation. The ones who didn't were to blame for not trying hard enough. If only everyone would listen to him! he exclaimed. At one point, I sneered that I was further than ever from wanting to meditate.
He was proselytizing because he believed he had the answer. I resisted his belief-system because, in his words, I can't surrender. Depression is complicated. Surrendering to a higher power is just not for me. I will surrender to medication or trans-cranial electric stimulation or a guiding philosophy that makes life less painful.
I reminded him that the universe is indifferent to us, clearly. I mean, it's obviously not benevolent. He found this line of thinking exasperating. "You're just like Max!" he said. And despite everything, I was proud to hear that. I'm going to drink a toast to Max tonight, to his beautiful stubborn soul and his loving heart.
Goodbye to 2017 and the horse it rode in on.