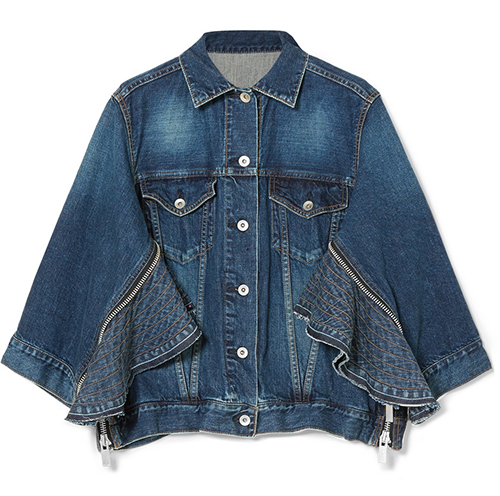 I can't say goodby to 2017 without offering one last gift of hideous denim. I have been shirking my duty for weeks but I hope I can make it up to you with this baffling monstrosity by Sacai.
There's always an element of surprise that comes with Sacai's signature cut-and-paste technique – nothing is ever as straightforward as it seems. Take this denim jacket for example, which can be transformed from classic to statement-making in seconds. It's been skilfully made in Japan and is detailed with zipped panels along the sleeves that can be unfastened to create a cool cape-effect silhouette.
It's hard to argue with the "element of surprise," as in "Oh my god, what the fuck is going on with this jacket!" Is it trying to look like a manta ray or a vagina?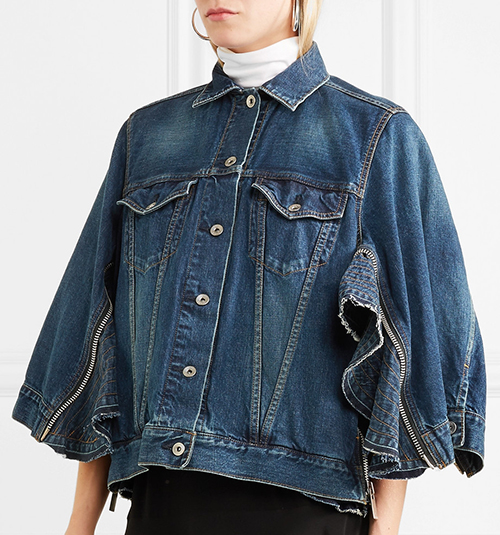 What do they mean it  can be "transformed from classic to statement making"? How do you get this thing to look classic? Maybe it looks classic to a sea creature or in a parallel universe.
Let's try the rear view: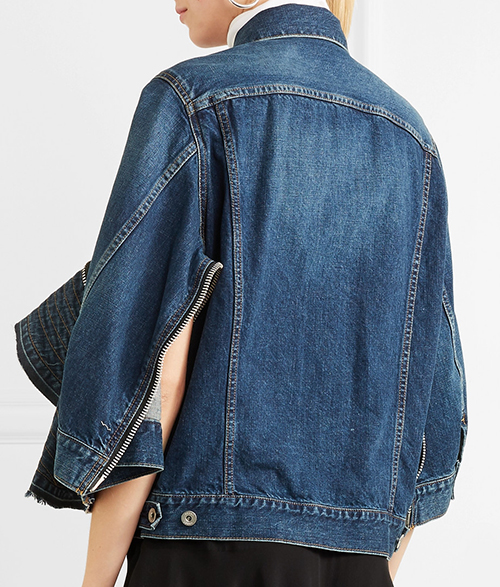 Less disturbing from the back, it gives the impression of an accident, like something ripped open. Looking like you've been in an accident is probably a good conversation-starter. I don't know. I feel sorry for that naked vulnerable arm.
$850 dollars feels just right, doesn't it? But hurry, it's low in stock.