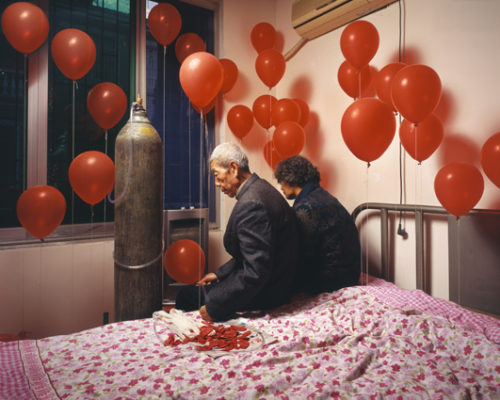 Everyone I know and everyone you know can quote the first line of This Be The Verse by Philip Larkin, a poem he wrote in 1971.
They fuck you up, your mum and dad.
That one line has served as gospel for at least two generations.  It validates adolescent resentment like nothing else. See, a famous poet says you fucked us up, you fuckers. It's official.
And of course they do, your mum and dad. Because everyone is fucked up, and everything starts at home, where grown ups can make random rules because you are powerless.
If only they'd been more affectionate or less affectionate, more involved or less involved, more attentive or less smothering, if only they'd fought less or fought more. Or as Larkin complains,
They fill you with the faults they had
And add some extra, just for you.
Philip Larkin followed his own advice and didn't have kids. So he never discovered a consecutive truth that parents learn the hard way. They fuck you up, your kids.
They fuck you up in small ways or in ways that crush you. They rob you of sleep and peace of mind, for starters. You will never rest easy, once you're a parent. Every fever, illness or broken bone, you'd do anything to take their place. If they're not home on time, you will be worried, then frantic. Every hurt they experience, you experience with them, but magnified. They own your heart, and they don't care if they break it.
They didn't ask to be born, you know. So fuck you. Did you make sacrifices for them? Too bad, that was your job.
I wish I'd had more compassion for my mom, even though she was so unfit for motherhood. I wouldn't budge in my resentment until she got cancer. I could list the ways she failed me but never put myself in her shoes.
I used to urge my childless friends to have babies, if they asked my opinion. I told them that motherhood was so transcendent, so sublime, that life would be eternal high school without the experience. They would never know the scope and magnitude of pure selfless love. That part is true, I believe, but I regret my sales pitch now. I didn't factor in how much they fuck you up.
Most of you parents would do it again with no hesitation, right? I would too, because those happy years were the best! But the downside, oh my god, it is terrible. I once considered setting myself on fire – it's the method most available to women in India, and I thought the physical agony might cancel out the emotional distress. I got over it, so don't freak out, alright? I'm just trying to illustrate the downness of the downside.
You expect your kids to love you back. You have all kinds of expectations.
Philip Larkin, I've always respected your English miserabilism. You were no match for Beckett, but who is? Anyway, not being a poet I can only offer this haiku I just made up.
You poor angry boy
If you don't feel I'm your mom
You won't get the house.