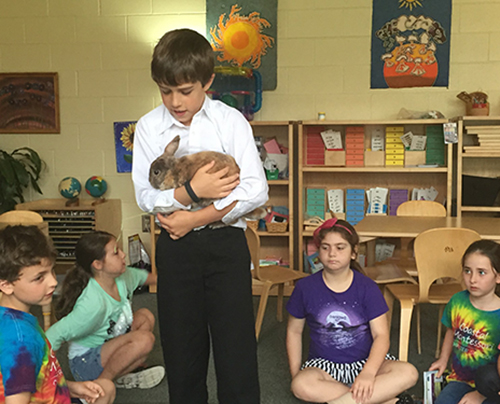 The first time I saw an erect penis it was crammed down my throat before I could say "Ew." I was a reckless kid who nobody loved, so I agreed to go behind the neighborhood bowling alley with an awful redheaded boy, hoping he would let me wear his Saint Christopher medal. His name was either Kenny or Ted; both names make me gag.
A couple of years later, still reckless, I hitchhiked everywhere, and the guys who picked me up were usually friendly, even the ones who managed to unzip their pants while driving. Suddenly, out sprang their dicks and the offer of a dollar to touch "it." There was no way of guessing which guy might do this. Well dressed or slob, jalopy or brand new Cadillac, it was a crap shoot. No one ever stopped me from getting out. They were disgruntled, the ones with their dicks out, but they handled their disappointment pretty well.
Now, with Louis CK in mind, I have to wonder what drives men to show their dick to women who've expressed no interest in seeing it. In Louis CK's case, the idea was obviously to shock or cause discomfort. But that seems like a genuine perversion. It's hard to believe most men think of their penises this way.
But since women don't go around forcing people to look at their genitals, I think it's fair to call it a Man thing. What is behind this behavior? I tried thinking about it from a Freudian perspective. Maybe, when little boys first see their dad's penis, they are overwhelmed by its size. This instills a worry about their own tiny penis. Will they ever measure up? The worry permeates their entire existence. Then once their own penis is full grown, they feel a need to say, "LOOK! " They are proud, but still there's that fundamental insecurity. All women represent Mommy, as we know. So he's saying, "See, Mommy? I'm as big as Dad!"
No? Not buying that? How about a primal fear that the dick will somehow disappear. They have to keep presenting it for approval. It's still there! Yay!
Or, is it just the physical version of mansplaining? Instead of clobbering you verbally with their superiority,  they want you to shut up and look at their dick. "Get a load of this, sister!" It's an explanation that needs no explanation.
Having seen my share of penises, both willingly and otherwise, I think I have a healthy appreciation of them. One in particular, as I am happily married. Scrolling through Tumblr, when a dick pops up on my dashboard, I admit to feeling slightly offended. My feeling is mostly, "Go away, I didn't ask for you." I wonder if teenage girls are immune to images of dicks? From the sound of it, dick pics are a form of communication among our youth. Maybe when these teens grow up, the men will be less likely to use their dicks Louis CK-style, as an instrument of horror.
I believe I speak for most women when I say, Please keep your penis in your pants unless we specifically ask to see it and/or consensual sex is about to take place. Is that so hard, ahem?
Men, can you enlighten us on the mystery of your show and tell behavior? Ladies, your thoughts?