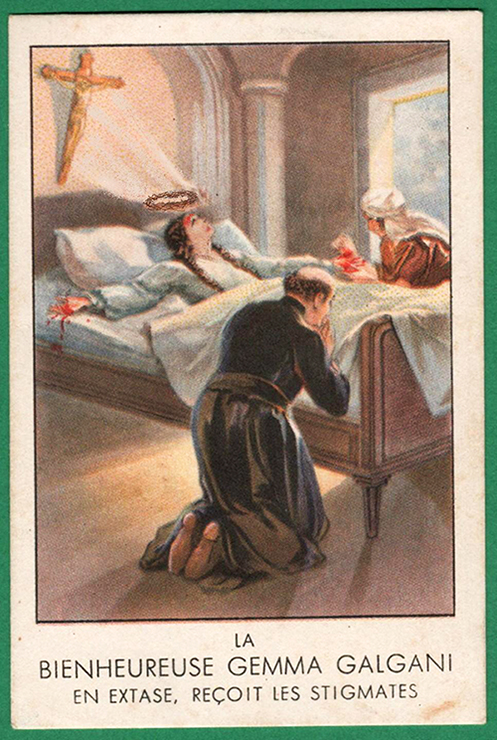 Last night, I was trying not to think of the things that were bothering me (largely Trump, along with some other stuff) when the word "stigmata" popped into my head. I don't know why. I've always liked the sound of the word and the actual phenomenon too.
Just say it aloud: STIGMATA! It's a winner every time.
So I googled stigmata and forgot all about my troubles (and yours.)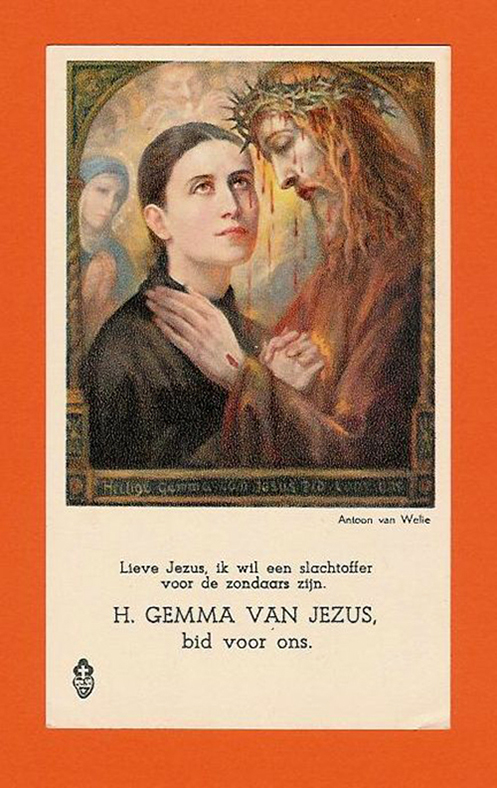 St. Gemma Galgani, above, was a real pain in the ass, apparently. I guess it's part of being a saint. She also levitated.
Stigmata can occur in regular people, ahem, and here's what an expert says:
History has shown that the stigmata can occur in a wide variety of persons, circumstances and conditions. While the vast majority of recipients have been women (90%), and most of them religious nuns, it has occurred numerous times throughout the centuries in a number of lay men and women, single and married. From the 1980's to today for example it has (allegedly) occurred in the young married Catholic woman named Myrna Nazzour of Damascus, Syria and also in a retired married Catholic man from Michigan named Irving "Francis" Houle who died in 2009.
Uh-oh. I don't like that "stigmatics" are usually women. It sounds suspiciously like fibromyalgia, only messier. But here's something interesting, from the same expert:
… in regards to the blood that comes forth from the stigmatised wounds, this writer has found that in almost every case that I have researched, there is reported an accompanying sweet, flowery odor that emanates from the blood itself.
Whoa. That is worrisome, if you know what I mean.
Therese Neumann, below, was a total mess. She suffered and suffered and suffered.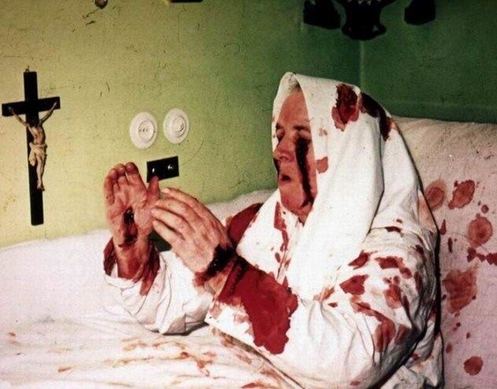 I'm beginning to think these "stigmatists" are a teeny bit masochistic. Sister Consolata Betrone wrote "It is my fate to die in little pieces". Sadly, she died of tuberculosis instead.
Rhoda Wise, below, had the usual hand stigmata but was also blessed with the "crown of thorns" bleeding from the forehead.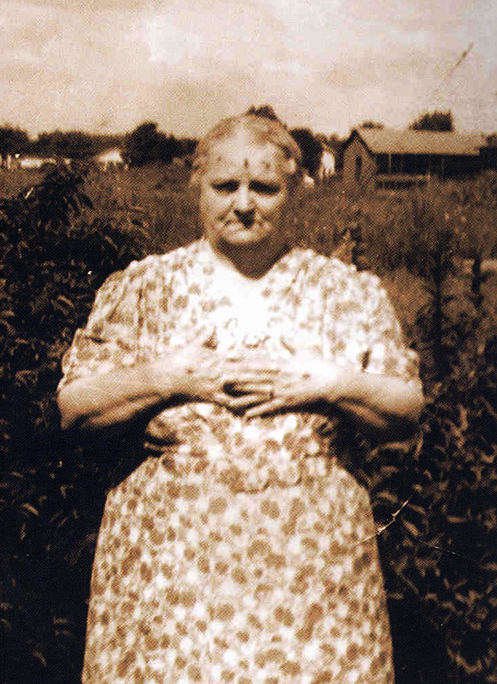 I know you've probably had enough but just let me sneak in a picture of Teresa Musco: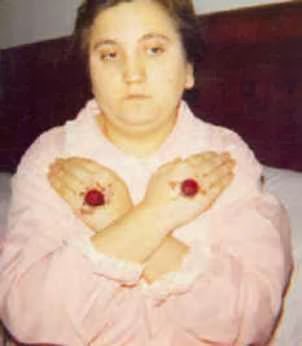 There is so much to learn, and marvel at, about stigmata. At one point in my research, I couldn't help but laugh, as Oscar Wilde said about the death of Little Nell.  Laughing is good! We need all the laughs we can get. And in case you're worried that I'm losing my mind, I wrote about stigmata back in 2007. So there.
I would almost call it a guilty pleasure, but since I'm not Catholic, it's a guilt-free pleasure. If I go to hell, I'll let you know.