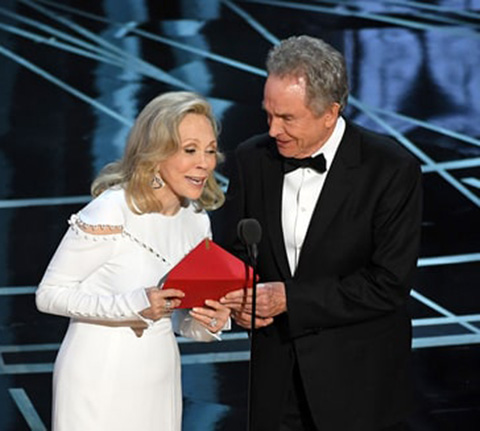 This is my annual Academy Awards Exegesis but I can't let Warren Beatty get away with his behavior. Good for him for being a hall of fame loverboy, he is not a gentleman. He handed that card to poor Faye like, "You do it, I'm not taking the blame." Almost on a par with Winston yelling "Do it to Julia!"
Man up, Warren, you fucking cunt. And then, after the mistake is revealed, he insists on taking up time to grab the mic and explain that it wasn't his fault.  What vanity, even in Hollywood. Awful.
Okay, let's do celebrity fashion and get the hell out of here.
Best dressed was Ruth Negga, stunning in bright red lace.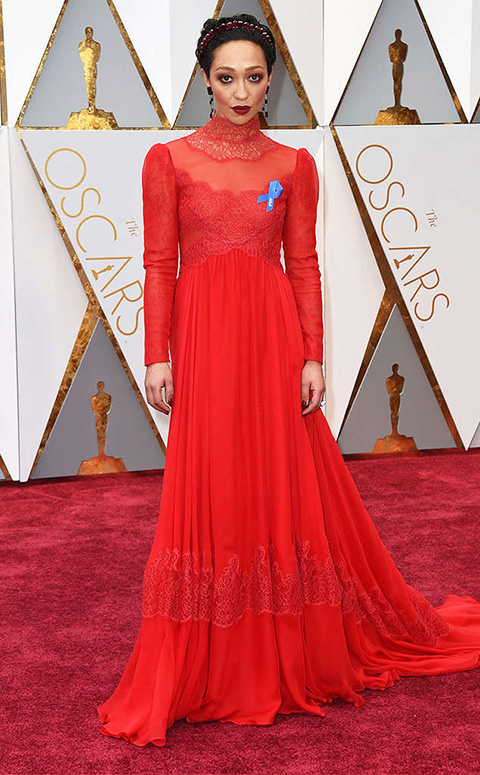 Most hideous dress, a tie between Scarlett Johansson and Charlize Theron. What's wrong with them? Is Scarlett still trying to live down her sexpot image? Done deal, Scarlett, we see that you can look unattractive! Stop it already. And Charlize, stop buying up the black babies and look in the mirror. Come out of the closet or don't, but face the fact that the days when you could wear just anything are long gone.
Brie Larson looked like a John Singer Sargent painting, so I'm giving her second place after Ruth.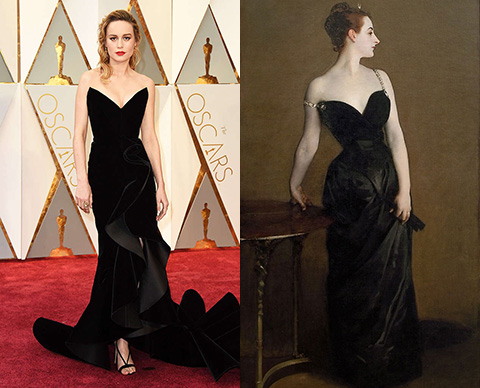 Dakota Johnson looked awful, but her penance for those Shades of Black movies will never be over. Meryl Streep showed Chanel that Karl can go fuck himself, she will wear pants under her dress. Team Meryl all the way.
Way too many actresses wore gold column dresses, so they canceled each other out. Judd Apatow's wife whatsername wore a welcome Pop of Color but looked like she was trying out for a Disney cartoon. Karlie Kloss wore an awful white shroud and Salma stuffed her boobs into a dated black beaded thing. Halle Berry wore a ridiculous wig that fooled no one on Black Twitter.
Now let's do the men.
Ryan Gosling, please, please have sex with me. Please.
Dwayne Johnson and Samuel Jackson wore blue velvet jackets, I guess it's a pimp look and if so, nice  y! Tarell Alvin McCraney looked gorgeous in a white tux and is my choice for second place. Casey Affleck needs to wash his hair.  Dev Patel's hair looked clean and fresh. People were hoping that Dev would make out with Andrew Garfield but that's just mean.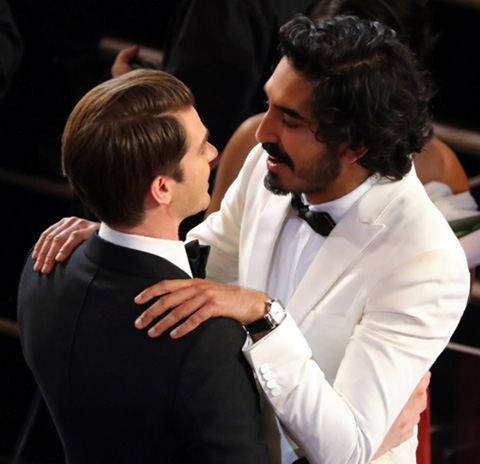 Justin Timberlake always looks nice in Tom Ford, but the question remains, Why did he marry that awful Jessica Biel???
That's it, it's been a long day. I went to my eye doctor today, long story for another time, but while reviewing the Oscars with me, he noted, "Faye Dunaway is one of my patients, so I know she had no trouble reading!"
Wow, right?
Okay, let me know if I left out anything important.