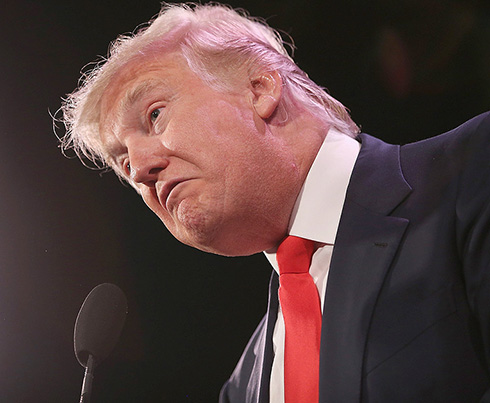 If you're anything like me, your consciousness has been co-opted by Donald Trump, with all the attendant fear, dread and hatred associated with his rise to power. It's hard to focus on other things.  It's draining and exhausting.
So maybe it would help to express our feelings in one burst daily*, instead of letting the rage contaminate the rest of our brains. I'll start, by addressing him directly.
Dear Donald,
Why can't you die, you stupid motherfucker? I can't stand to see your face or hear your voice, and by "can't stand" I mean it is fucking up my entire organism. I hate you with the power of a trillion suns. You are the stupidest man on earth. You have made me use the term Piece of Shit when it wasn't even in my lexicon or whatever it's called.
You are too stupid to live. I would give my life to undo your existence. Speaking poetically by the way, since I am not armed! Still, you have made me a patriot. It's unbearable to have such a vulgar lowlife cunt pretending to be a President. Please take your awful family and go to a distant planet where you can make those hand gestures all day long without making me sick.
I hate you, you fat stupid pig.
Love, Sister Wolf
You know what, that felt pretty good!
I invite you to share your own letters to Donald. I'm looking forward to some bracing, heartfelt invective, as long or short as you wish.
*This is a public service and collaborative literary project.