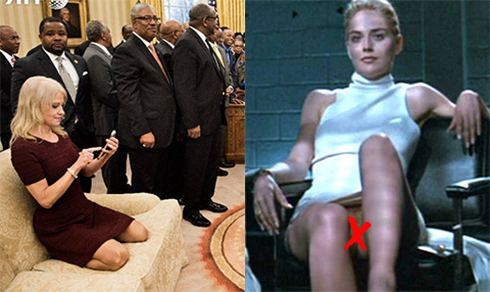 After Kellyanne Conway flashed members of the Black Caucus in the Oval Office, it became clear that only Sharon Stone is qualified to portray her in the movie.
The movie will actually be a 6 episode series on Netflix, with Pee Wee Herman as Reince Priebus and Ellen DeGeneris as Mike Pence. Paris Hilton will co-star as Ivanka, with Adam Levine as Jared "but he's Jewish!" Kushner.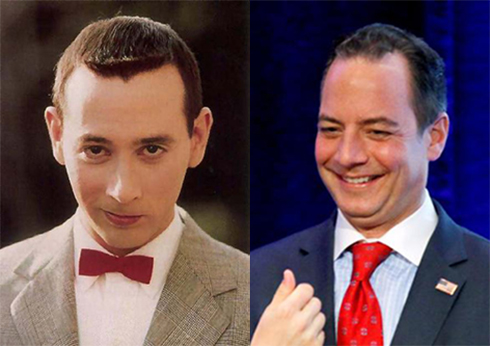 Lyle Lovett will play Paul Ryan, with the great Orson Wells as Steve Bannon. I know Orson Wells is dead, okay, I'm not an idiot. I'm just saying, dig him up, brush him off just a tiny bit, and voila, a rotting Bannon!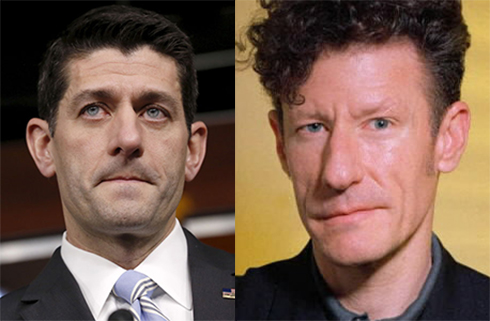 Mickey Rourke stars as The Donald, and has agreed to put on 300 pounds for the role. In her first dramatic role, Caitlyn Jenner will play Melania "not a hooker" Trump.
Racist liar Jeff Sessions has not been cast yet, and all I  can think of when I see his face is the Gerber Baby.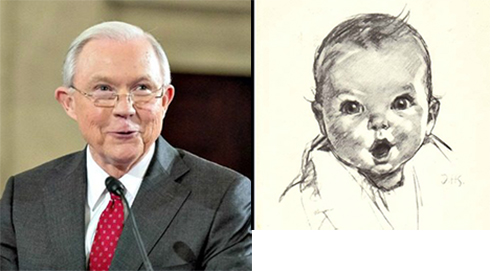 Can you help cast Sessions and the rest of these fuckers, I mean characters?
Thanks!