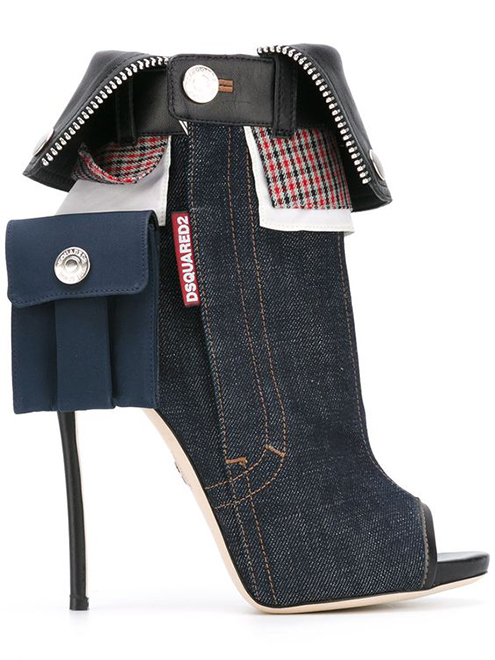 Just kidding, there is no god! But still, wtf with this "boot" by Dsquared2?  The longer you look, the more it doesn't make sense.
DSQUARED2 incorporates rustic aesthetics with luxurious fabrics and embellishments. The Bou Bou biker ankle boots feature a stiletto high heel, open toe and embroidered denim details.
Fine, but what about that pocket thing? Is it a coin purse? Do you hide your Oxycontin in there?
What an abomination. A snap, a zipper, 5.3 inch heels, plaid cotton….add an open toe and somehow, it's a biker boot.
It's a little less scary from behind: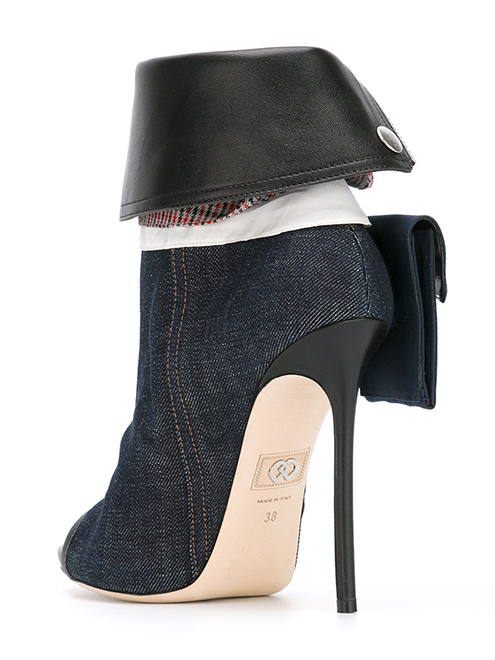 And yet, I just want to wipe it off the face of the earth.I want to see it drowning and calling for help as I watch it go under. Is that so wrong?
At $1,355, there is only one pair left at Farfetch. Because ugly has no price.