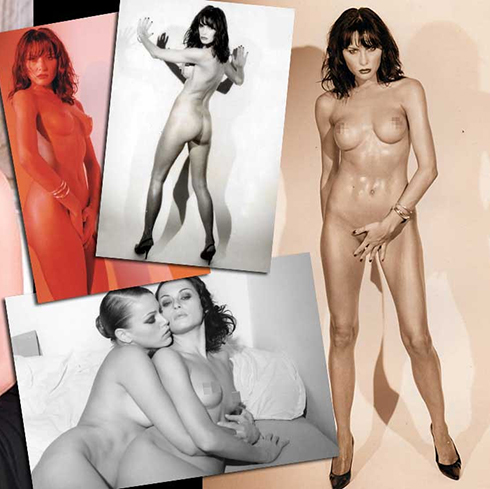 In Melania Trump's renewed lawsuit against the Daily Mail for suggesting she once worked as an escort, she claims that her "brand" has been damaged, losing significant value. The economic damage is estimated at multiple millions of dollars.
Poor Melania. Don't assume she's a whore just because she's whore-ish!
It's not that she cares about her reputation, though; it's the money. SHOW HER THE MONEY!
The new case, filed on Monday, states that Mrs. Trump:
had the unique, once-in-a-lifetime opportunity, as an extremely famous and well-known person, as well as a former professional model, brand spokesperson and successful businesswoman, to launch a broad-based commercial brand in multiple product categories, each of which could have garnered multimillion-dollar business relationships for a multi-year term during which Plaintiff is one of the most photographed women in the world.
The products categories could have included apparel, accessories, jewelry, cosmetics, hair care and fragrance, among others.
Christ, why stop there? What about Melania dolls and dream-houses? What about Melania Schools of Nude Modeling? Or Melania Waxing Spas and Melania diction courses?
But wait.
Melania's lawyer, Charles Harder, and a White House spokeswoman – in identically worded statements – both denied that Melania intends to profit while in her current position. This despite language used in the suit to imply she would be reaping millions in endorsement money while her husband is in office.
The first lady has no intention of using her position for profit and will not do so. Any statements to the contrary are being misinterpreted.
What? Make up your minds, you lying liars!
Those of you who were starting to feel sorry for Melania, viewing her as an unwilling captive in a bad marriage, wise up. Naturally, we are upset that any woman has to submit to that grotesque, reprehensible cunt.
But she's an adult white woman with lawyers, and while she is no rocket surgeon, she can obviously recognize a front door.
Don't cry for Melania. Save your tears for immigrants, American school children, the environment, healthcare, and the billions of pussies who don't want to be grabbed or even photographed for the prurient interest of elderly wankers like her husband.
I'm siding with the Daily Mail, a once-in-a-lifetime opportunity since in all other circumstances I despise them.
You?