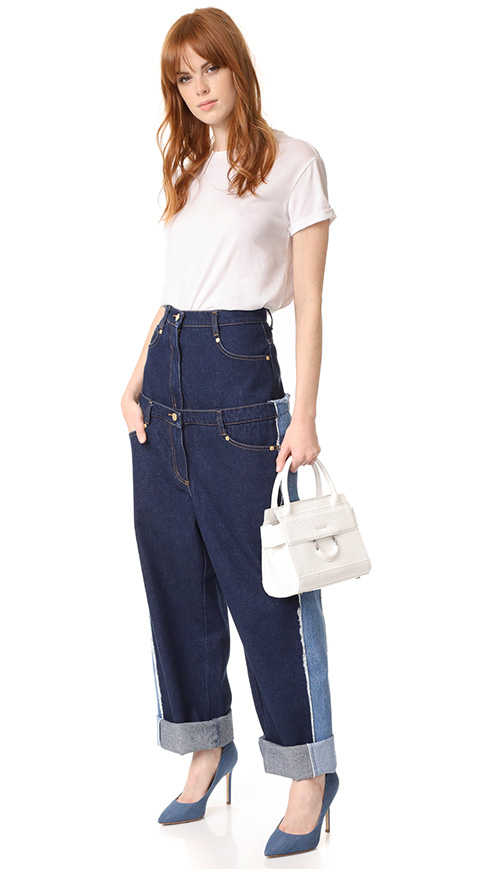 Even if you're sick of this, it's good to cleanse the palate every so often, right? You can't spend every minute of every hour going Trump Trump Trump Trump Trump. Well, you can, especially on Twitter, but it's just not healthy.
So, here we have a pair of jeans with a double waist to trick the eye and bother everyone who sees you. Besides the clever waist joke, there is also the two-tone action and the awful cuffs. The rear view is almost better: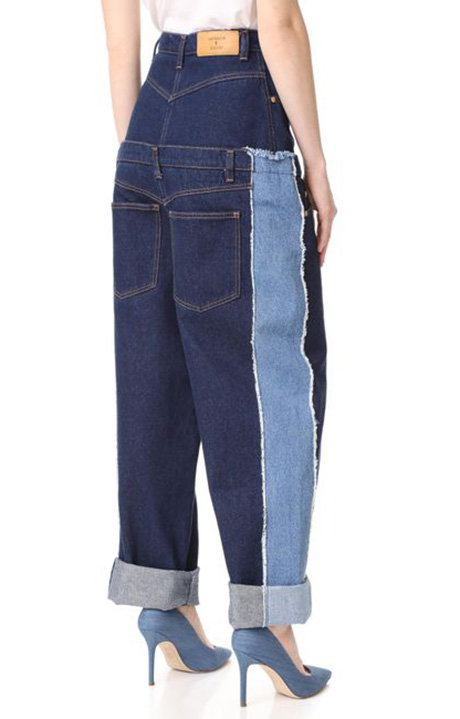 Who doesn't long for this silhouette? $675
This next item is fun: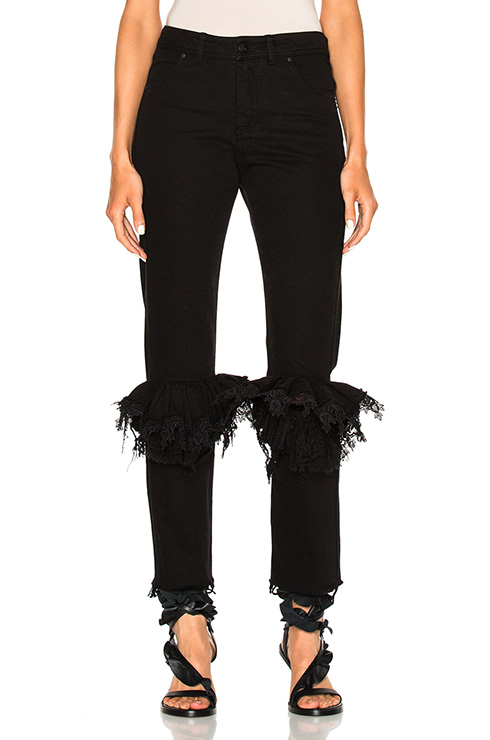 It's like a couple of dead birds wrapped around your knees or something. I find it disturbing. $645
Ys Project is a brand that's having a real moment with denim. Crazy looking and impractical, it's also pricey. $570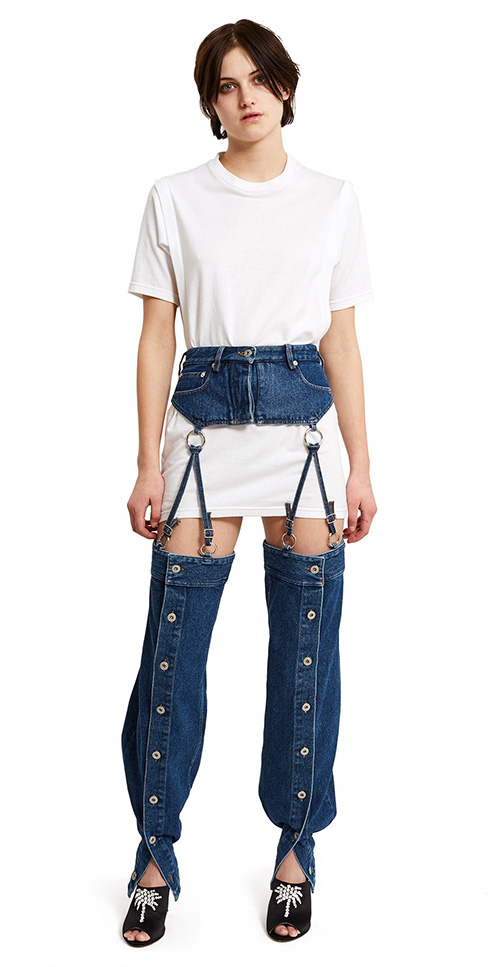 Do we have to even talk about this one? They're obviously trolling us. Let's not react. We'll show them who's in charge.
Now, here's a skirt that sold out immediately, and you can see why.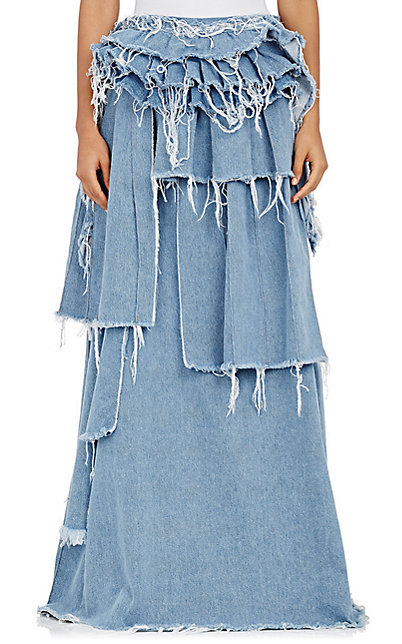 Ar $2,250, it is irresistible. You can see that a lot of work went into it. People will marvel at your taste and sense of fun! Plus, it's such a classic; it's so timeless, you will always look just right. At the grocery store, at a cocktail party, laying in an alley by a dumpster, in a mental hospital, where CAN'T you wear this??
Okay, that's it for now, back to your normally scheduled worries.