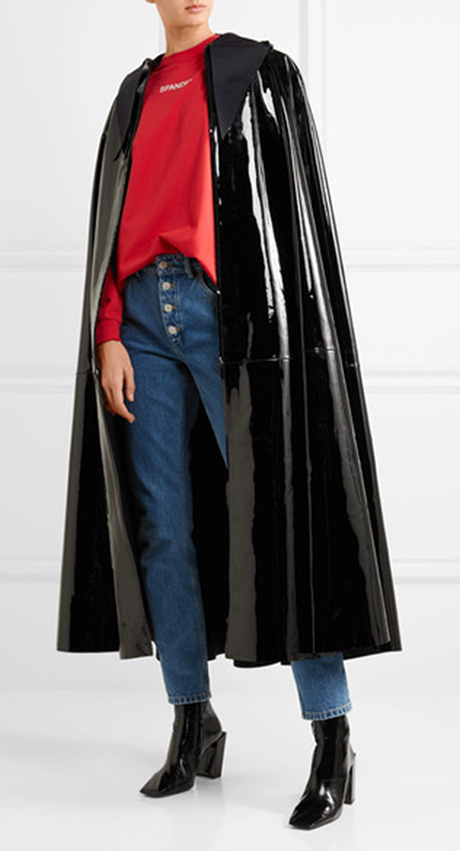 Net-a-Porter sent me a sale update, saying they just added 300 new items. Many of these items are insanely ugly. Did they suddenly just decide, "Hey, let's get rid of this shit too, it's now or never"?
This Balenciaga cape is reduced to $5, 492 and here's their story:
Demna Gvasalia explores the link between couture and fetishism for Balenciaga's Spring '17 collection. Cut from ultra glossy patent-leather, this enveloping cape is bonded with smooth Spandex and finished with a hood. Layer it over jeans and a sweatshirt or create the exact runway look with the label's blouse and pants.
I think not. Can you believe it comes in sizes, like the fit matters? Behold the rear view.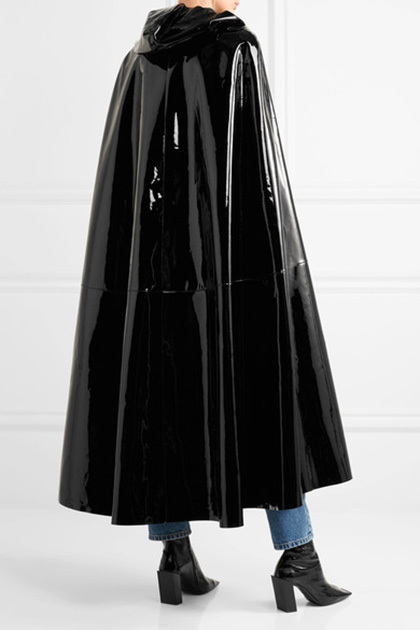 If you can wait until Halloween, you can replicate this at Walmart for around $2.99.
What about these Prada boots to go with it? Also among the new sale items.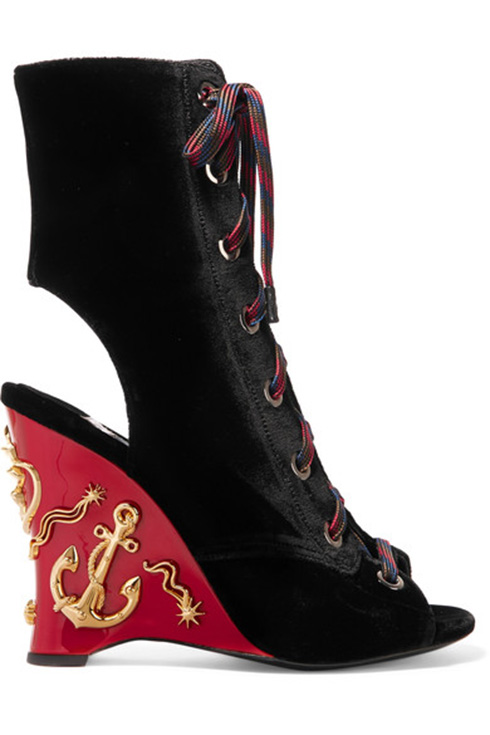 Oh my god, the fucking horror, WHY?! Let them explain:
Prada's velvet boots are part of the Fall '16 runway collection, which is inspired by the vagabond woman. They have a glossy red leather wedge heel that's embellished with a gold anchor, comets and a flower – we love the contrast with the hiking-style laces. Wear yours as the designer intended with these argyle socks.
NO. Never. Not even at $870.
What's wrong with these designers? Have they been fired yet? Take my advice and go straight to Net-a-Porter, it's beyond your worst fashion nightmare, a very special treat for the serious connoisseur of aesthetic gaffes.