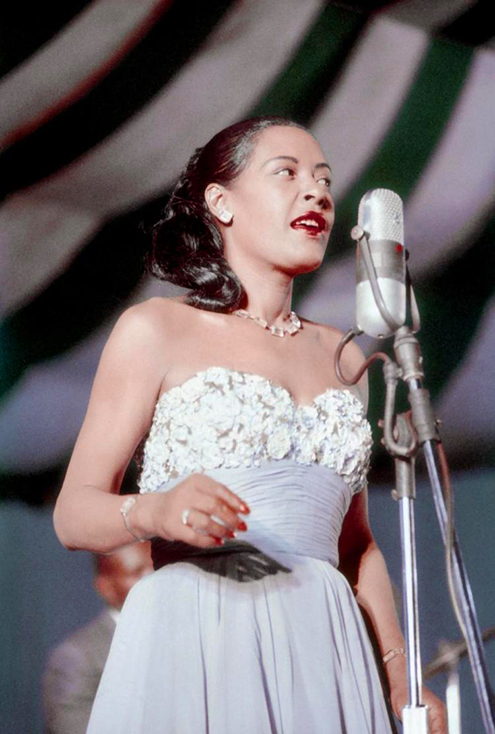 Last night I couldn't think of Billy Holiday's name when I heard one of her songs, and tonight I talked to my Keurig machine.
It won't be long now, I'm thinking.
Observing one's own senility as it progresses is probably a lot more fun than observing someone else's. My trouble with names is the worst feature so far, but other words are now becoming elusive. Sometimes, in the middle of talking, I have to say "you know, the word that means the opposite of ___." I find this pretty interesting, because it implies that words are stored along with their antonyms, or at least, in my brain they are.
I am also fascinated by my husband's skill at retrieving names. He hates me to start a sentence with, "You know that guy in that thing whose name I can't remember.." He has no patience with this but I keep telling him to get used to it. Soon, I will know nothing but old Dylan lyrics, as I have predicted here many times over the years. I'm great at playing music in my head, probably because there's so little other cognitive action going on there.
I can't follow Bosch any more. I have given up trying. I just concentrate on whatshisname's cocked head and try to predict the dialogue. Every night when we watch TV, I can barely recall what happened in the previous episode. This might be the pot smoking or the late hour, or watching too many Netflix series at the same time, but it's like, Didn't that character die already? or "Do we know this guy or is he new"?
Do you believe that the more words you know, the more disturbing it will be to see them go? Maybe if you had a limited vocabulary, it wouldn't be as frustrating to flail around in the black hole of your memory bank. Meanwhile, I am thrilled when someone uses words or phrases beyond the ones we all hear daily. My sister described walking in a sun-dappled field and I wanted to kiss her for being so descriptive. I'm still enjoying "contemporaneous," as in "Jim Comey's contemporaneous notes."
What if senility lets me keep my old memories but not the words to communicate them? That will really suck. Wait. What happens to people who use sign language??? Oh my god. Do they just wiggle their fingers???
I intend to marvel at the process of losing my mind and to report my findings. If at some point I forget who I am, I'll have my blog as a kind of dossier. I wonder what I will think of me.
Along these lines, or maybe not, today while we were out walking the dog, I asked my husband what he thinks is important in life besides hair. His answer was "manners." I'm not sure if he was serious, but I agree that good manners are nice to see. Later, he came up with "food." So now I have three things, or four when you add "love."
What am I forgetting?