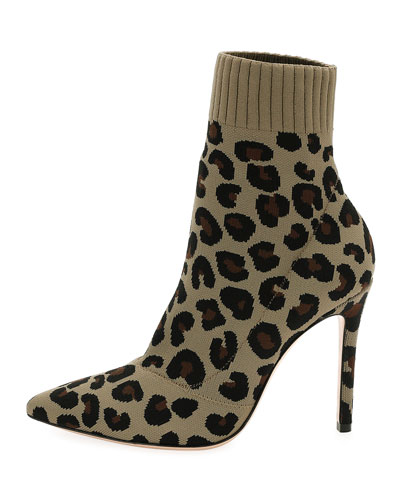 If you're a Bootie Aficionado™, and who isn't, this is the season you've been waiting for. For every time you've wondered why no one made booties with mink pom-poms or a thousand buckles, your prayers have been answered, with interest.
Above, we have the Gianvito Rossi Sock Bootie. What is there to say except Ew, Stop It? $1,o95
Why have just one pattern when there are so many? Why hold back?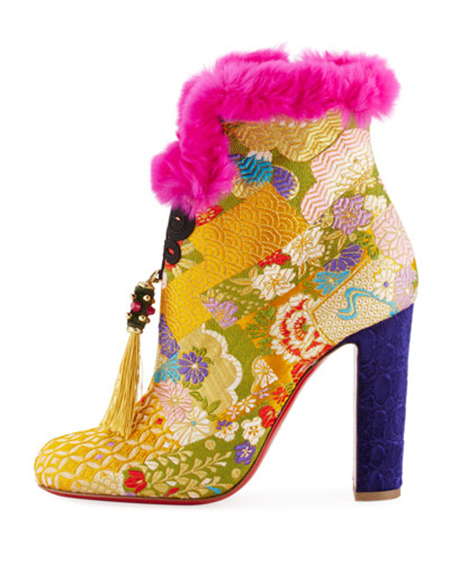 This is the May Wong, by Christian Loubouton, adding a touch of racism to a party on heels. I think this one could be described as "fun." When you walk into a room, someone is bound to scream, "Your boots! What fun!" At $1,695, you get what you pay for. The tassel thingie alone is worth like $500, probably.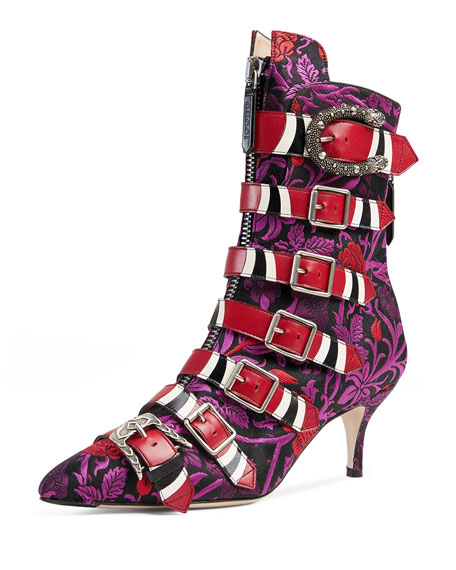 Yay for Gucci (above)!  As Gucci continues its Everything and the kitchen sink aesthetic, one is almost disappointed to note that this bootie lacks the snakes, tigers and bees of last season. Let's not be greedy though. Seven buckles AND a zipper is not nothing. Three different buckle styles plus the tapestry embroidery = a costly migraine. At $2,150, we may be spared the sight of this in real life. The Topshop version will be a manageable headache in comparison.
Next, Tom Ford, who brings sexy back.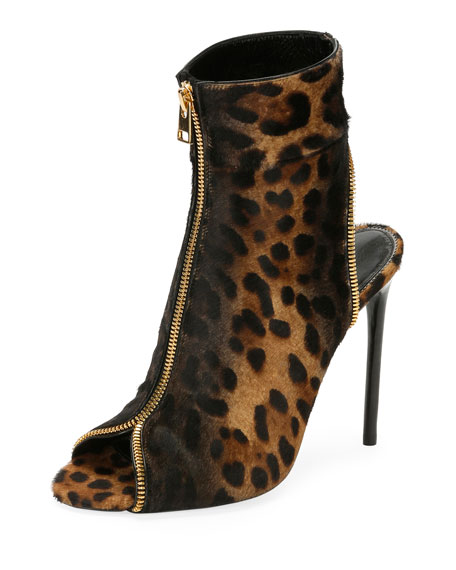 Printed calf-hair, gold hardware, peep-toe and open heel, balanced precariously on a spindly stiletto. I'm hearing HELP! What do you hear? $1,590.
Want to spend some real money? Nothing says $$$ like sparkly crystal.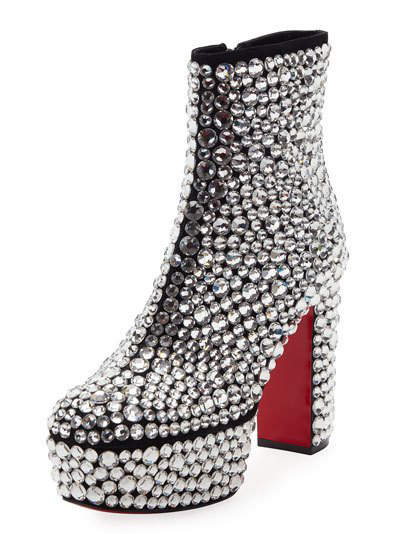 $5,995 for this classy Loubouton platform bootie is not much to spend for this level of sophistication. If anyone mistakes this for a Steve Madden knock off, just stick the red sole in their face.
Now you really want me to stop but I can't. Here's the mink pom-poms. They look almost demure at this point, right?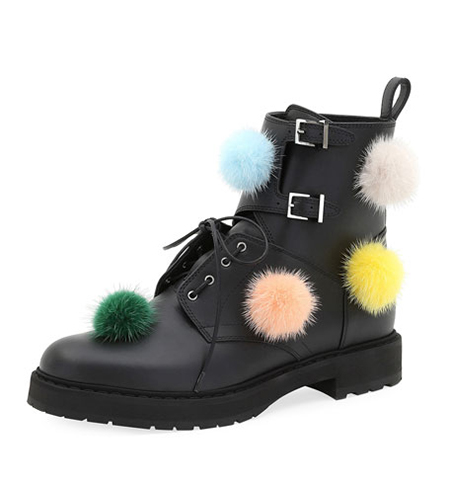 Fendi, $1,150.  That's ____ per pom-pom. You do the math. Finally, for the win, behold: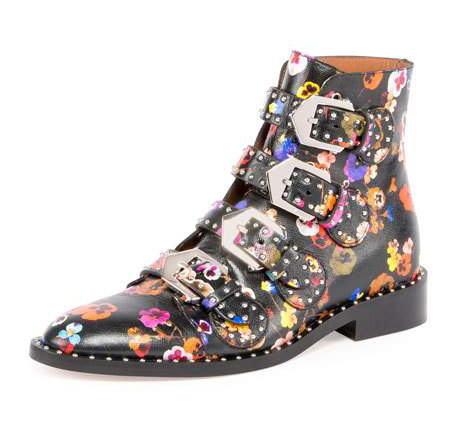 Givenchy's Floral Elegant Ankle Boot deserves the prize for the audacity of using the word Elegant. Way to cheat, Givenchy! It's a copy of a copy by some brand I can't remember. Maybe Jeffrey Campbell? I love the gratuitous little studs. $1,450 worth of tired faux punk. Would you wear these for free? Maybe that's the litmus test.
I'm done. Don't be mad at me. I'm just here to help.
If you have the energy, please weigh in with your own choice for the win.