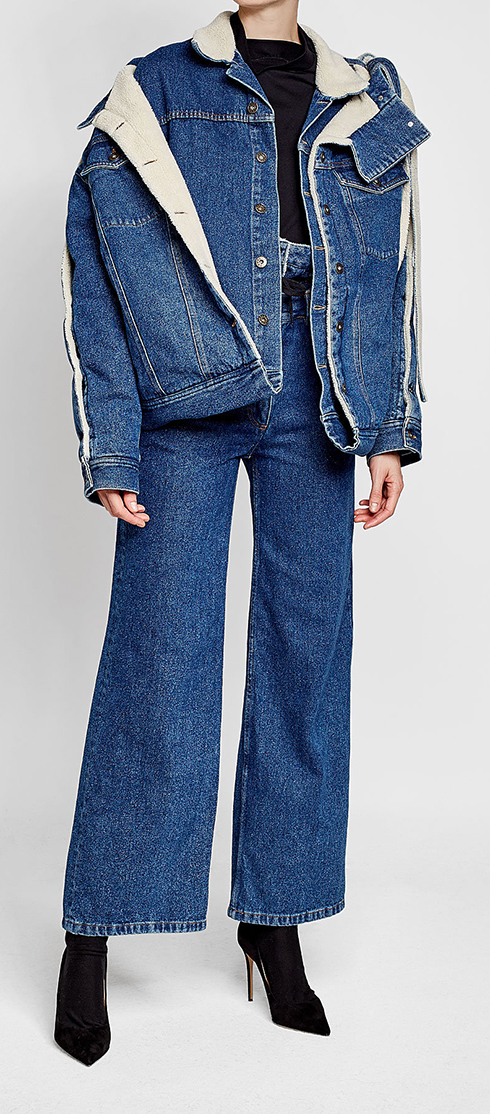 To quote a song from Suicidal Tendencies, "I'm not crazy; You're the one who's crazy!" I'm talking to you, Y/Project.
What does this jacket want from us?? Is it trying to mimic an optical illusion? It is like one of those portraits with two sets of eyes? Try staring at it without making a face.
Stylebop isn't big on descriptions. This is their take:
Edgy and subversive in equal measure, this Y/Project denim jacket is the ultimate statement with a contemporary layered design and boyish volume. The fuzzy contrast lining keeps it plush.
Oh, LAYERED, that explains it. Here's how it looks snapped up: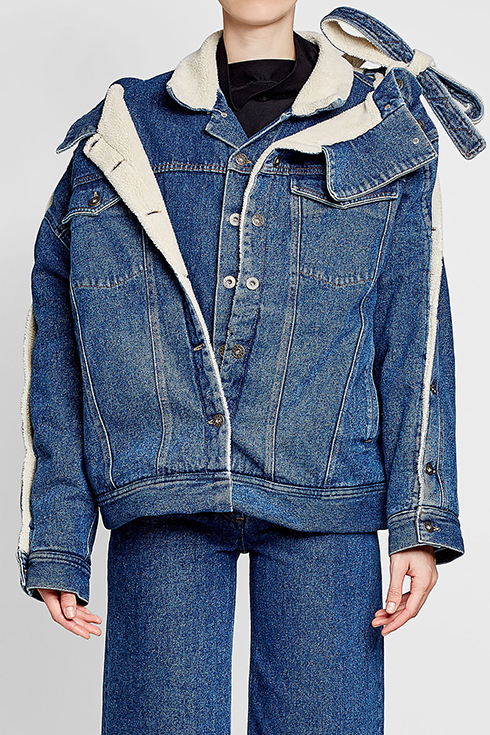 Wouldn't if be great to wear this over ANOTHER denim jacket? $919.00
Alexander McQueen takes grotesque overkill in a completely different direction with this denim cutaway jacket.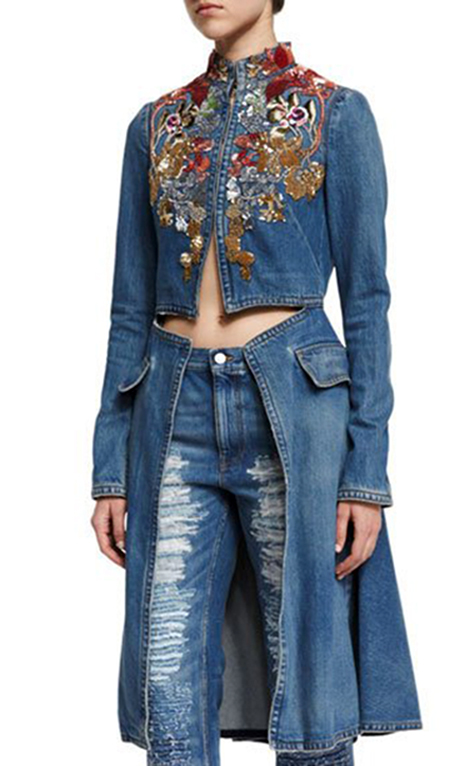 So elegant! The "split midriff" is what kills me.
Imagine sweeping into a room clad in this showstopper, ahem. At $7,625, it must have been a teeny bit too pricey, despite its obvious charm, but it sold out after Neiman Marcus knocked it down to $807.  Somewhere, there's a lady bragging that she saved $6,818 by scoring this eyesore.
Remember, More is More, except with denim.