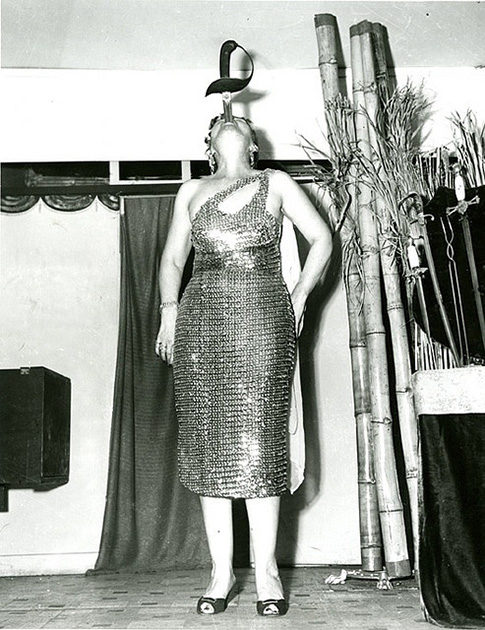 Regarding the recent take-down of white women called "The 5 Types of Becky," I'd like to register my indignation, EVEN THOUGH white women are not allowed to join any conversation about white privilege.
Our white voices are not welcome because, duh, white! We can't possibly have anything valid to offer because we are just stupid Becky's. From our privileged vantage point, we can see and understand nothing, by definition.
All we do is appropriate the cultures of dark-skinned peoples, and we have to be lectured on this while sitting quietly and bowing our heads. Our heads better not have braids on them or god forbid a big ceremonial Native American headdress.
Fuck us, with our appropriated bindi's and whatnot. I just learned that gold nameplate necklaces were stolen from black girls in the hood who were innocently celebrating their unique names. God we are fuckers. Here I thought it was a Sex in the City thing but no. My Jewish hairdresser (WHITE PRIVILEGE!) told me that she was given a name-plate bracelet as a baby in an Israeli kibbutz, but fuck her family for ripping off those innocent black girls.
Now we have ruined those nameplates forever.
I read a long list of offensive cultural appropriation crimes committed during the VMA show last week. I can't remember them (WHITE ALZHEIMER'S PRIVILEGE.) Katy Perry alone was nailed for at least five of them.
I have tried to imagine an essay about The 5 types of Keisha or The 5 types of Guadalupe or The 5 Types of Mei-Ling and I just can't. Not because I am too nice or color-blind but because I'm not used to categorizing people of different ethnicities. Sue me. (WHITE JEWISH PRIVILEGE.) I can't and I don't want to. How would that help, you know?
If you didn't know that white people have appropriated yoga, get woke! Start learning to apologize or to just suck it up. Defending yourself is a microaggression. Get used to it, Becky.